It seems like singers, actresses, and and other celerities are using their platforms now more than ever to become entrepreneurs and business founders. Everyone wants to be the next Jessica Alba (The Honest Company) or Gwyneth Paltrow (Goop). The celebrity beauty space is especially crowded, and with so many new lines launching it can be hard to keep up with who's doing what.
Just for the fun of it, we've narrowed it down to our five favorites. When you've finished reading about them, tell us which one you'd Really Rather.
5 A-List Celebrity Beauty Lines We're Loving Right Now
J-Lo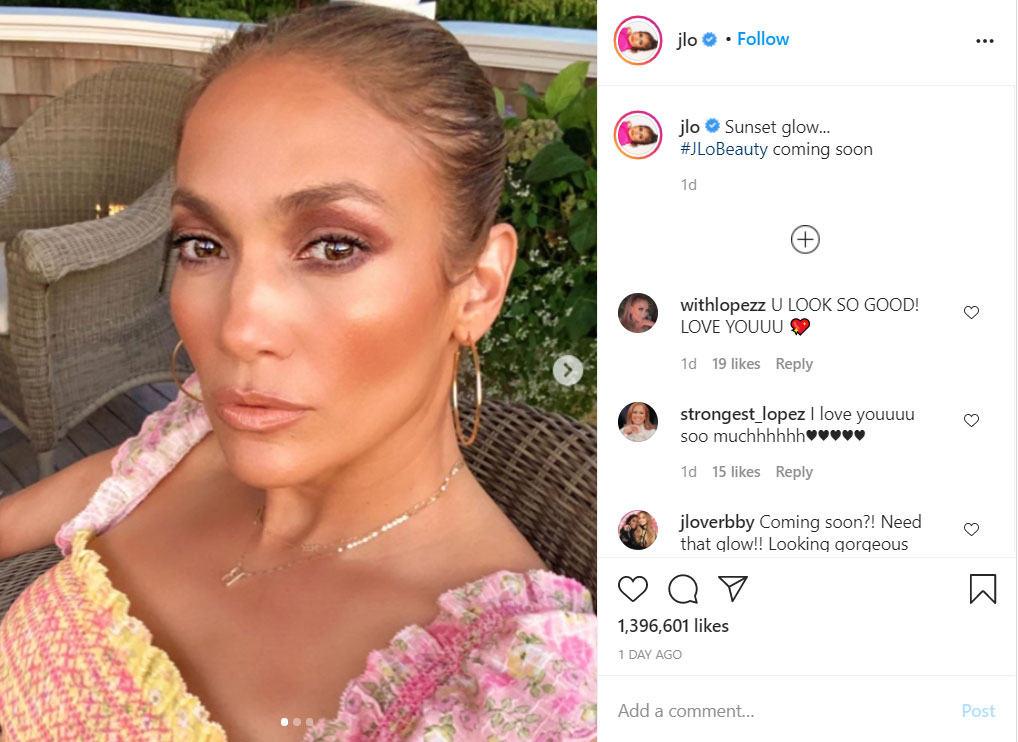 J-Lo rhymes with "glow" for a reason. This 51-year old super beauty has skin that glistens like a teenager, and finally, she's ready to share her secret. After collaborating with Inglot Cosmetics on a makeup collection, the star recently revealed through Instagram that she's been hard at work on her own brand, J-Lo Beauty. Sharing two stunning selfies showing off her signature bronzed visage, she teased, "Sunset glow… #JLoBeauty coming soon."
J-Lo says: "I want [my line] to be something that encompasses all the things I've learned and all the secrets I have. And it doesn't have anything to do with needles," she explained, adding, "It's going to be something that works. That's what you can count on when my name is on something."
When? No release date yet.
Alicia Keys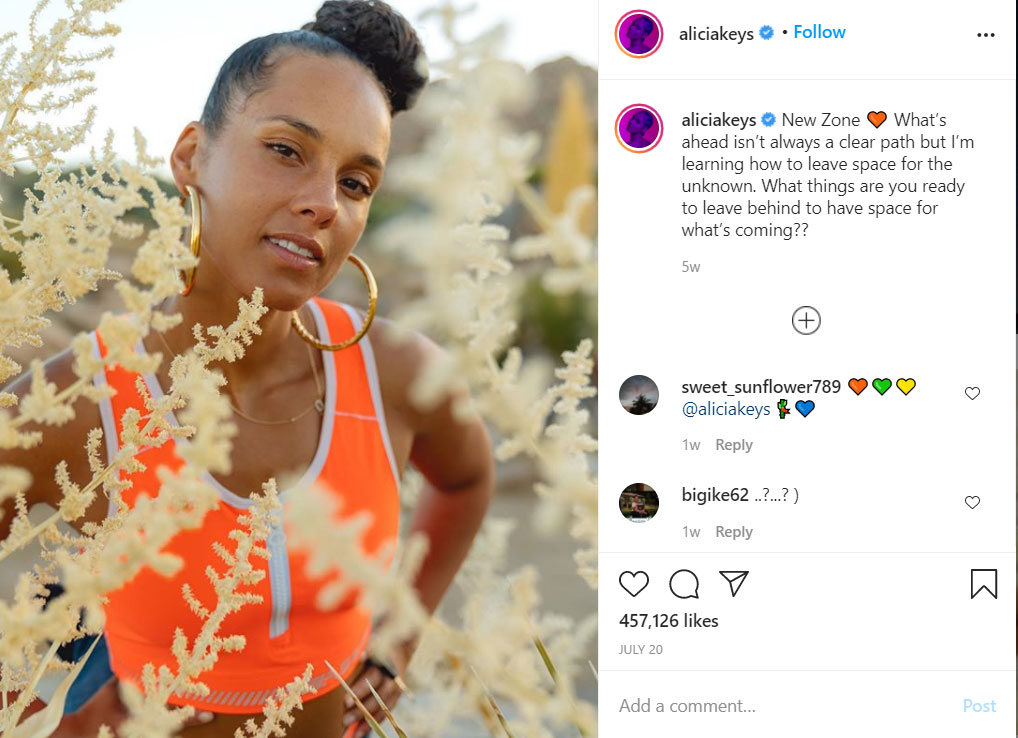 The songstress who's as pretty as her compositions is collaborating with budget-friendly E.L.F. on a skincare line that promises to not just be something to slather on your skin. No, this line will "further explore conversations about inner beauty, wellness and connection." Sounds like a win/win!
Alicia says on Instagram: "For me, beauty is about the soul and the heart and the spirit, and what comes through you and comes out of you. It's more than just the surface. It's a deep passion of mine that's been years in the making. It's about lifting the frequency and the vibration and how we can create rituals for ourselves that really fulfill us."
When? 2021
Lady Gaga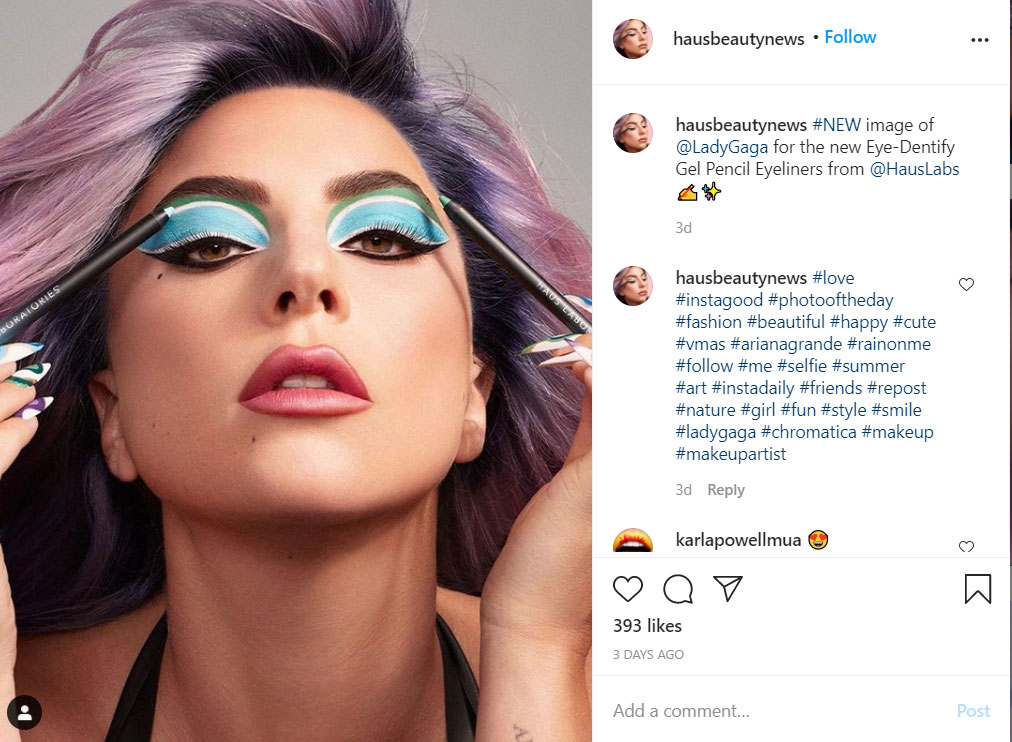 How can you have a "poker face" with products this alluring? You simply can't, when you use her bold, brash Haus Laboratories eyeliners, lipsticks, and eyeshadows. Even better? A dollar from each sale goes to Lady Gaga's BORN THIS WAY foundation in support of a kinder and braver world.
Gaga says: "I remember watching my mother put her makeup on every morning, basking in the glow of her power to put on her bravest face as the hard-working woman she was. I then began to experiment with makeup as a way to make my dreams of being as strong as my mother become true. It was then that I invented Lady Gaga."
When? Out now. See HausLabs.com.
Rihanna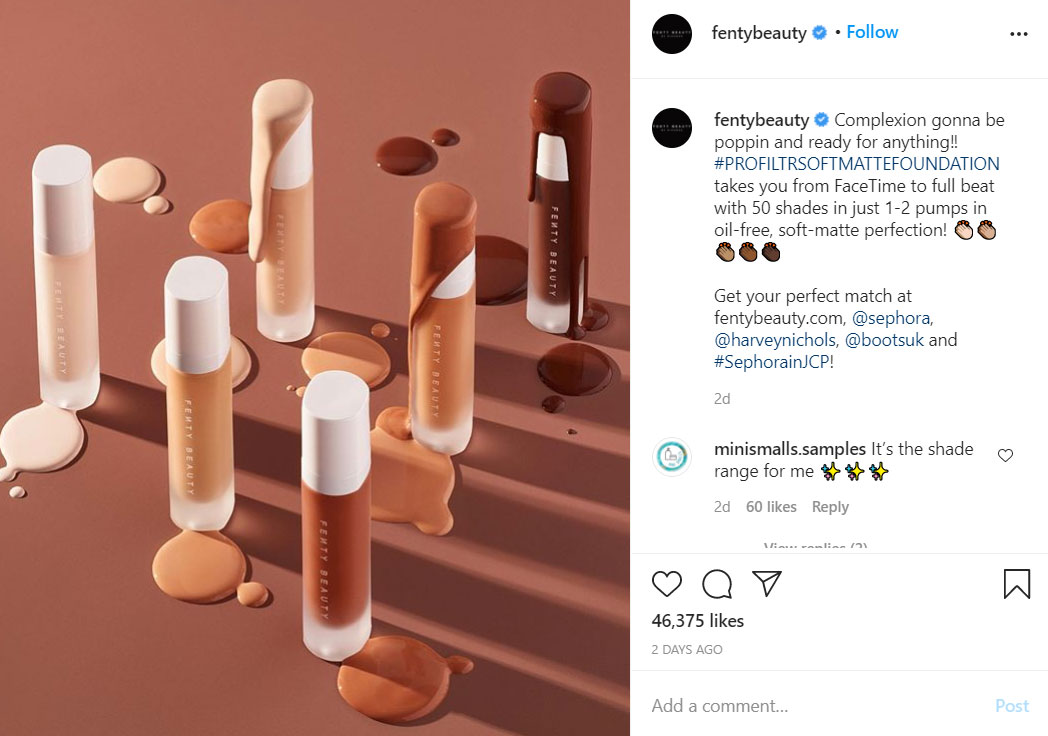 Rihanna is going for full-on fab with her line of beauty products (and more). Fenty was founded under the luxury fashion group LVMH (Moët Hennessy Louis Vuitton), but the price range on the makeup line is not so "aspirational." The line aims for subtle beauty with sheer foundations, glistening lip-glosses, and mostly natural, neutral shades. RiRi's brand is notable for its broad inclusivity across skin tones and gender.
Rihanna says: "Makeup is there for you to have fun with. It should never feel like pressure. It should never feel like a uniform. Feel free to take chances, and take risks, and dare to do something new or different."
When? Out now. See FentyBeauty.com.
Selena Gomez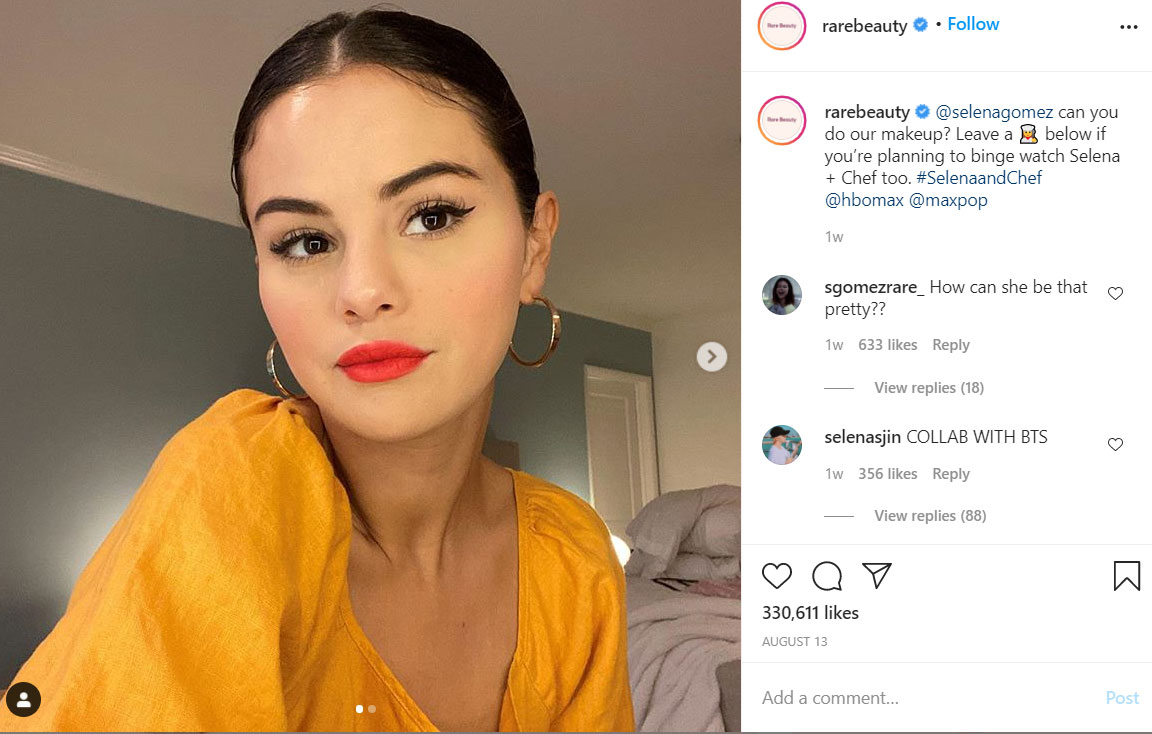 Selena is everywhere—onstage, on TV, on the big screen and online. And next, she's going to be on your skin! But RareBeauty is not just a brand, it's representative of a lifestyle that emphasizes comfort within one's own self. The line boasts foundations, lipsticks, eyeshadows, liners, and "mascara that doesn't clump."
Selena says, "This is makeup made to feel good in, without hiding what makes you unique. Grateful to have such an incredible team who also believes in the beauty of being vulnerable and embracing what makes you you."
When? September 3, 2020, only at Sephora.
These superstars may have million dollar looks, but will they sell? Here are the 5 A-list celebrity beauty lines we're betting on.