Going trick-or-treating this year could be scarier than ever, as could attending your annual Halloween bash, even if everyone is wearing masks of one kind or another.
So we've found 5 ways to celebrate Halloween at home this year, whether your hanging with your family, the friends in your bubble, or by your own scary self. Just because you're not out partying in the streets on the 31st doesn't mean it can't be special, fun, and/or tasty.
These are carefully selected Halloween kits, if you will, sure to keep you eerily entertained and spookily sated. You'll get a 10% discount code when you first enter the site. And as a side note, all come from female founded family businesses, so you can feel good about supporting your sisters.
5 Ways to Celebrate Halloween at Home
For scary movie watching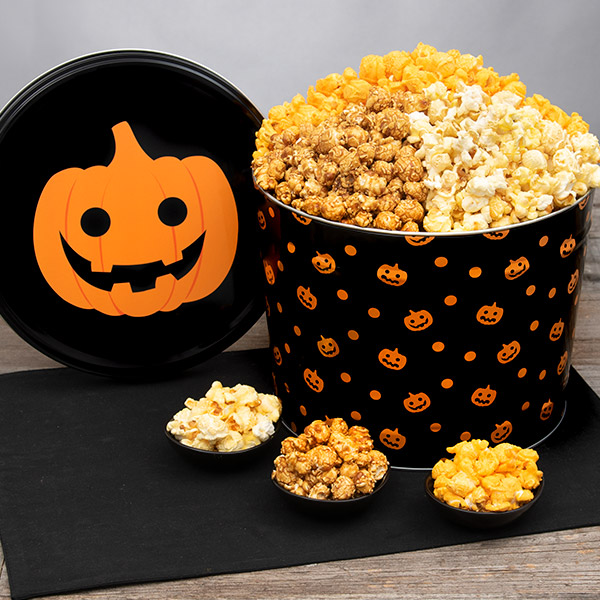 Hunkering down to view a scary movie this year? Find some spooky cinematic selections here, and find some great popcorn snacks here. The Monster Munch Popcorn Tin gives you the options of two different sizes and flavor mixes, either theTraditional (Butter, Caramel, and Cheesy Cheddar) or People's Choice (Caramel, Cheesy Cheddar, and Kettle). Note, for a more candy-fied popcorn tin, try Goblin's Grub.
Price: $29.99 to $49.99, and shipping is free!
For a Romantic Halloween — Themed, dipped strawberries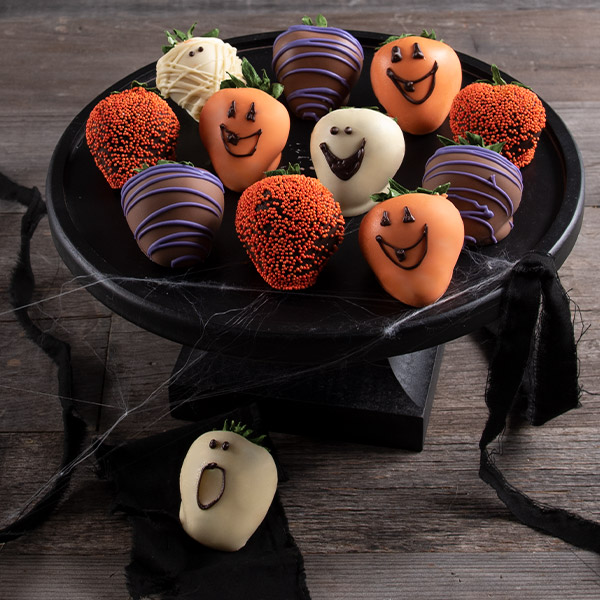 If just the two of you are celebrating at home this year, why not make it romantic and fun, with a little something that will not make you pass out early in an exhausted sugar coma? This package comes with a dozen perfectly ripe strawberries gently dipped by hand into baths of smooth imported Belgian chocolate. Each fruit is then embellished with tiny nonpareils, ribbons of silky confectionary drizzle, or adorable Halloween-themed designs.
Price: $44.99 plus shipping and handling
Halloween hostess gift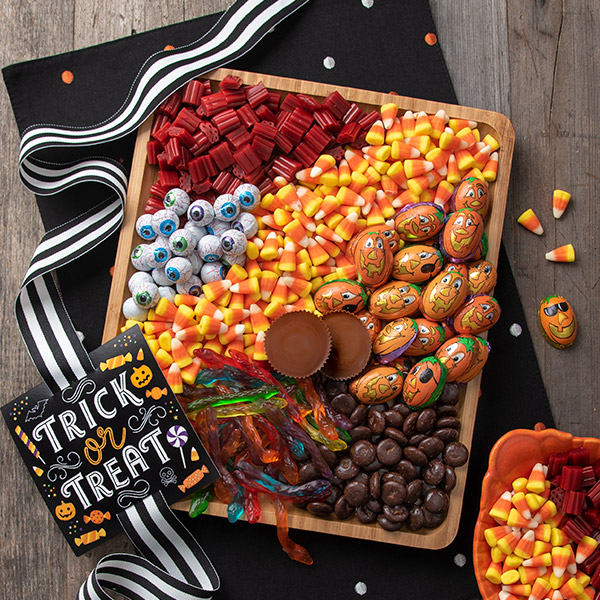 If you're lucky enough to have been invited to a safe Halloween gathering with trusted friends, the Halloween Candy Charcuterie Platter will transform you into the most welcome guest. The wooden tray allows you to attractively arrange the included gummy snakes, googly double crisp chocolate eyeballs, candy corn, chocolate mints, Reeses Peanut Butter Cups and more devilish delights.
Price: $49.99, plus shipping and handling
Salty sweet spooktacular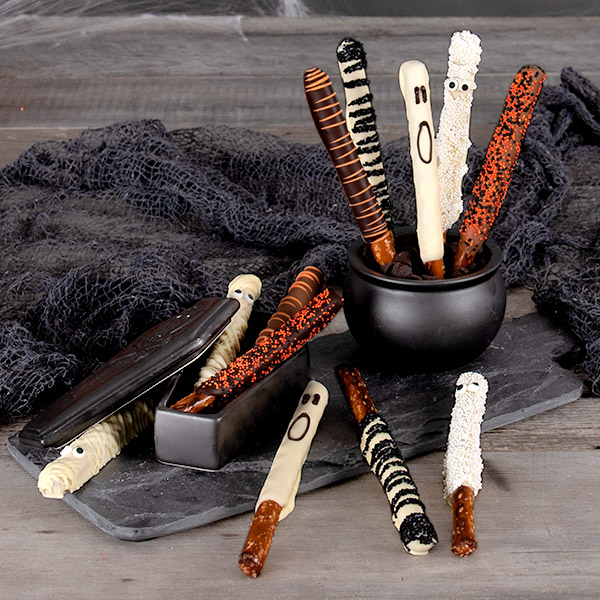 These Halloween Pretzels are what we will be relishing at Really Rather Manor. First, the savory sticks are dipped into gourmet dark, milk or white Belgian chocolate and then decorated to fit the fright fest. Some look like ghosts and mummies while others are decked out in Halloween themed candies and drizzles. 12 per package, they also make great gifts.
Price: $29.99, plus postage and handling
Eat, drink and be scary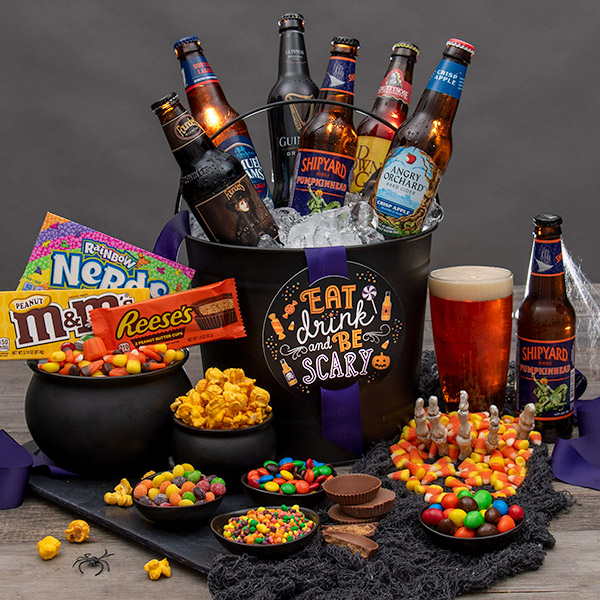 For an all out bash with a small number of your closest and most frightening friends, the Eat, Drink & Be Scary Halloween Beer Bucket is filled with 12 oz. bottles of Sam Adams, Smutty Nose Old Brown Dog Brew, Pumpkinhead by Shipyard Brewing Company, Guinness Draught, Porter by Founders Brewing Company and Hard Apple Cider by Angry Orchard. In addition, there are Reese's Peanut Butter Cups, Plain and Peanut M&M's, Rainbow Nerds, Cheesy Cheddar Popcorn and Candy Corn.
Price: $69.99, plus shipping and handling
Do a little private trick-or-treating with these scrumptious, spooky snacks that will help you celebrate Halloween at home.