You gotta love Danica Patrick, the most successful woman in the history of American open-wheel racing. Chutzpah, skill, eloquence, endurance, grace, generosity — so many characteristics we admire! Now there's one more stellar quality to add to this the impressive bunch — good taste, as demonstrated in her latest endeavor, Danica Rosé.
The only woman in history to win an IndyCar Series race officially retired from racing in 2018, but she hasn't hasn't been stuck in idle since then. She has her own athleisure collection, called Warrior by Danica Patrick. She has her own popular podcast, Pretty Intense, and she cultivated her own wine at her Somnium Vineyard in St. Helena, CA.
Recently she zoomed into a different wine region, Provence, France, where she's assembled an all star team to produce what she hopes will be a world class wine called, appropriately enough, Danica Rosé.
You can't help but wonder why, of all the wines in the world, did Patrick go with rosé? She provided ReallyRather with…
Danica Patrick's 5 good reasons for Danica Rosé
1. I love that it is the most refreshing drink.
2. Goes with any food, very approachable.
3. Goes with any people. I think if you generally have an openness to wine, almost everyone likes rosé. So it's easy to open up and have everyone enjoy it.
4. I love the attention to detail with rosé as far as the bottles go and the experience. I just think there's more put into a rosé bottle.
5. I love that it's pink. It sounds silly but there's something about having pink in your glass that's uplifting, it's a fun feel to it. It's not a heavy dark red or yellow beer or whatever, it's just pink! I think it brings simple joy while you sit there and enjoy it!
Good enough reasons for us! Danica Rosé, $27.99 per beautiful bottle, (we're using ours as a vase) is currently
available online
to be shipped to most states, and should show up in a store near you any minute now.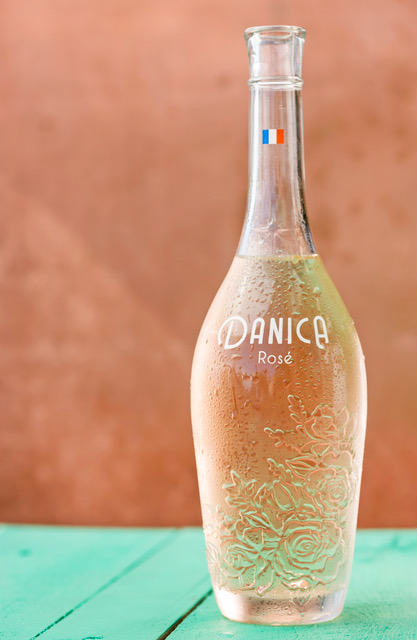 The lovely and luscious Danica Rosé is the most recent of many projects from retired race car driver Danica Patrick.