When you pay $75,000 for a very large bottle of the finest wine, do you actually drink it, or do you set it in a glass case and behold it? That's what we're wondering after Christie's New York set a world auction record with the $75,000 sale of a jeroboam of Domaine de la Romanée-Conti 1970.
A "jeroboam" by the way, contains the equivalent of about four bottles of wine. Do the math, and that comes out to $3,125 per glass. We asked wine expert Albert Tumpson if people spend that much for consumption or for investment.
"Billionaires would certainly drink it," says Tumpson, noting that it's hardly a splurge for them, but it would be considered a luxurious indulgence because of the rarity of the wine.
Think of Bobby Axelrod serving a glass to Chuck Rhoades right before he goes in for the kill on Billions.
The selling price of the Romanée-Conti wasn't the only record set at Christie's online-sale of  The Benjamin Ichinose Collection of Fine and Rare Wines. Take a look at some of the remarkable vintages that may or may not be sipped at a super posh gathering in the near future.
$75,000 — Romanée-Conti 1970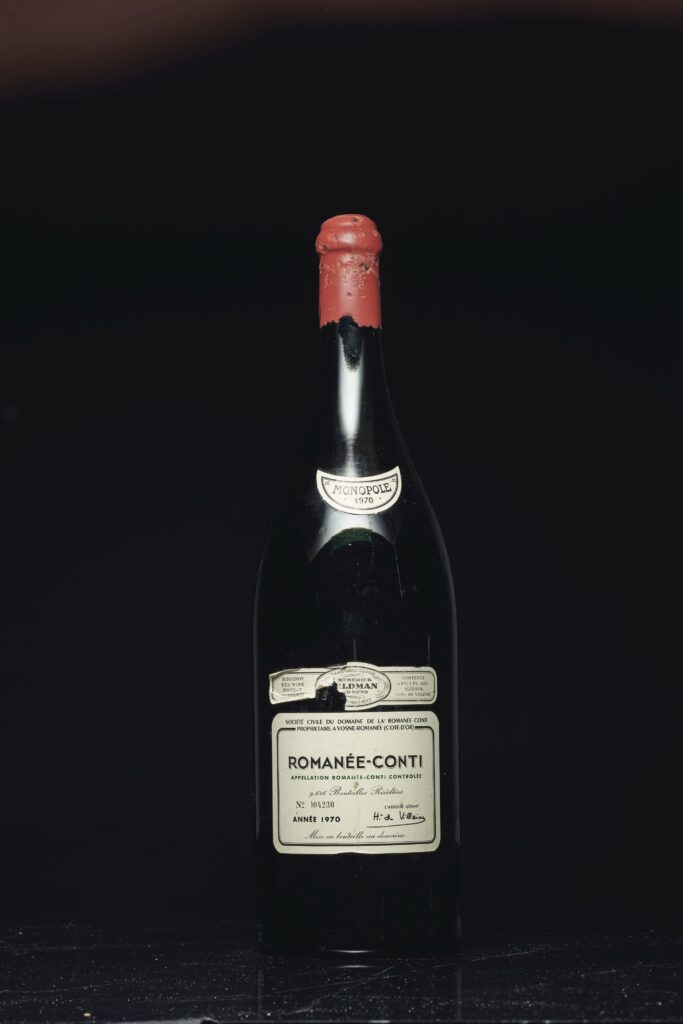 The jeroboam of Domaine de la Romanée-Conti, Romanée-Conti 1970 sold at the top of the lot. The entire lot (all the wines sold) brought in a total of $2,340,800, which is also a record for the highest total ever achieved for an online wine sale at Christie's. So the Domaine de la Romanée-Conti went for about $3,125 per glass.
$43,750 — 6 bottles of de Vogüé, Cuvée Vieilles Vignes Musigny 1971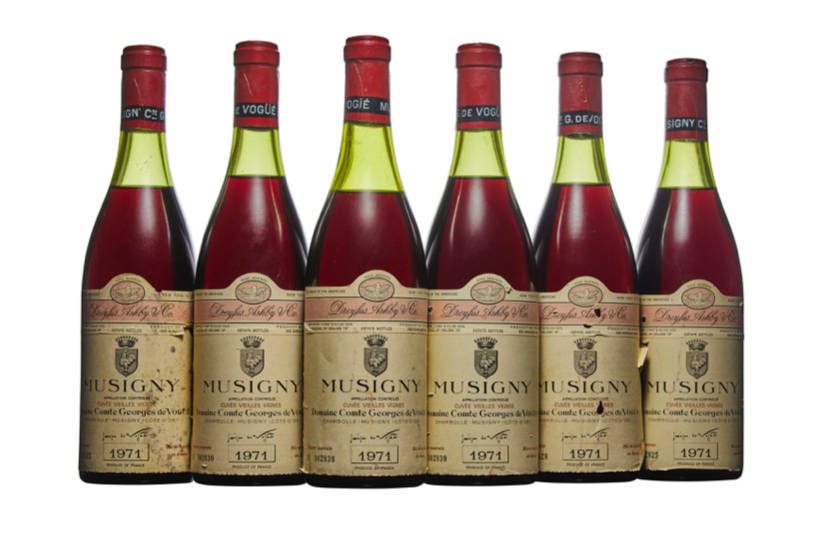 Compared to the Romanée-Conti, this sounds like a relative bargain, but when you consider it was estimated to go for $9,000, you can see why the sale raises eyebrows. That also set a world auction record. A little something to toast with at a billionaire wedding, perhaps? It comes out to about $1,458 per glass.
$21,250 for 7 Domaine Leflaive, Bienvenues-Bâtard-Montrachet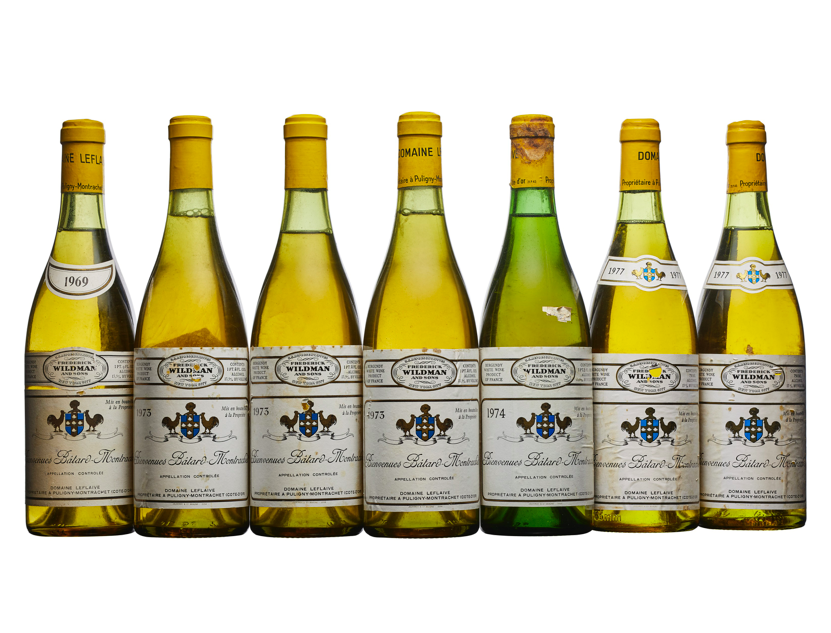 When you consider the prices previously mentioned, this also sounds like a pretty good deal. The fact that some of the labels are slightly bin-soiled and nicked could have an influence on the price, if not on the contents. Still it comes out to about $607 per glass.
$18,750 — Château Lafite-Rothschild 1961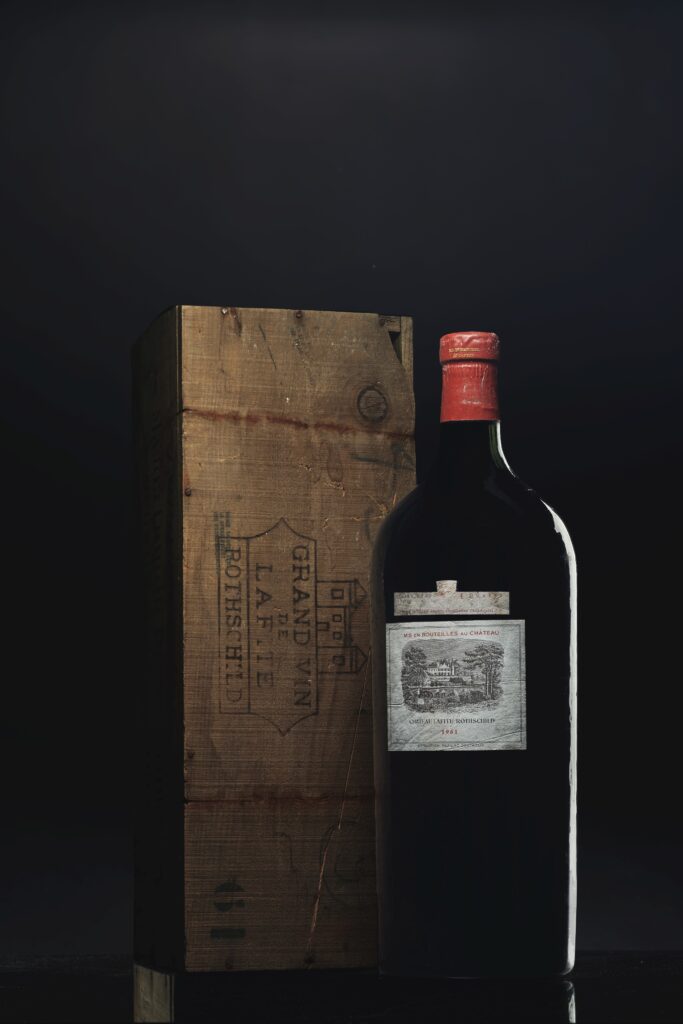 Even if you don't know much about wine, you've probably heard the name Mouton-Rothschild. At $18,750, this exquisite, imperial-sized bottle, which contains about 40 glasses of wine, went for more than three times the low estimate of $6,000. Cashing out at about $469 per glass.
$16,250 Château Mouton-Rothschild 1929

This very old bottle of Château Mouton-Rothschild may not have been the priciest purchase, but it did set a world auction record. The fact that it's a magnum, which contains 10 five-ounce glasses, brings this in as one of the priciest per glass, at a whopping $1,625.
Chris Munro, Head of Department, Americas Fine Wine & Spirits at Christie's, summed up the auction by saying, "This collection represented one of those rare opportunities to acquire great wines from an impeccable source. Well cellared, bought with strict guidance from importers and producers from a hugely knowledgeable and loved collector, we are delighted to report that nearly every bottle offered from this impeccable collection found a new home."
World records were recently set at Christie's most expensive wine auction. Take a look at what the swells are swilling.