We know — a "rammed earth home," doesn't sound all that amazing, glamorous or even comfortable. But when you find out about the many virtues of this sumptuous, $4.9  million compound in Rancho Mirage, CA, near Palm Springs, you'll be asking your rich uncle and all your other relatives to pitch in so you can buy this estate and live together in peace and harmony with each other and Mother Earth.
The multi-building compound called Terra was built with a rammed earth technique which involves two-foot thick walls made of steel rebar and rammed and compacted earth. What's so great about that? Co-listing agent Tamara Baron of The Agency explains:
"This abode's rammed earth walls actually take green living to the next level," she says. "The rammed earth walls naturally regulate this desert home's temperature by absorbing heat in the day and releasing it at night. The rammed earth walls have the lowest environmental impact of building techniques, and its unique composition allows it to absorb and release humidity, improve air quality, and offer next-level natural wellness to its residents."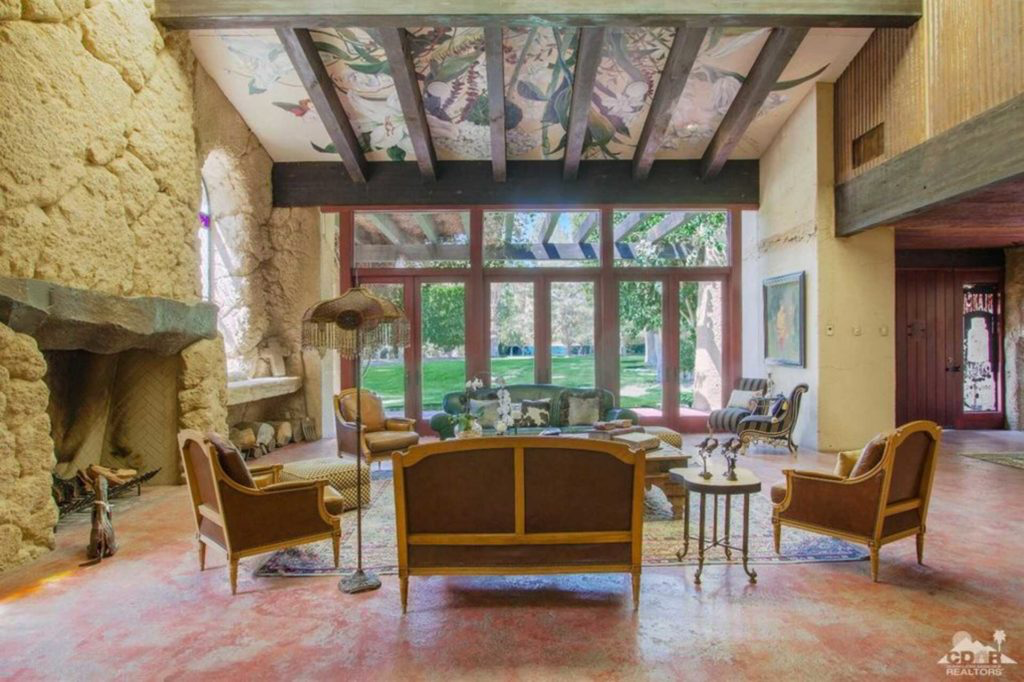 But there are numerous other features, in addition to the rammed earth composition, that could make this compound perfect for you and your favorite relatives. Check them out:
1. Four distinctive buildings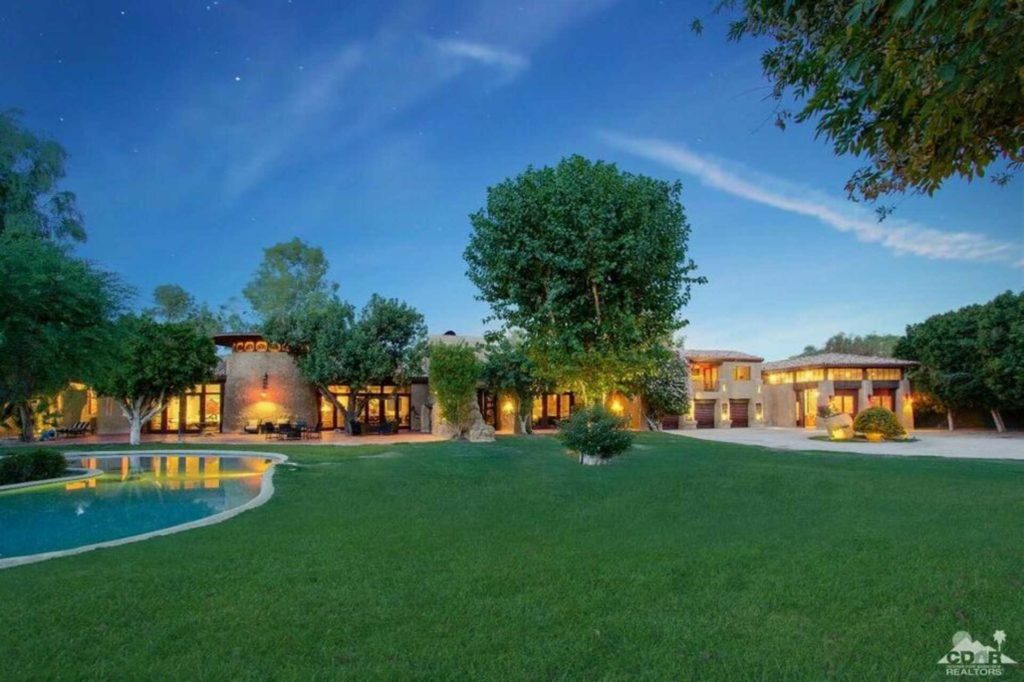 More than one big main mansion, the property's 9,500 square feet of living space includes a 5,000 foot main residence, a 2,000 square foot two-story studio for artists or musicians, a 700 square foot guest house, and a 1,000 square foot gate house.
2. Six fireplaces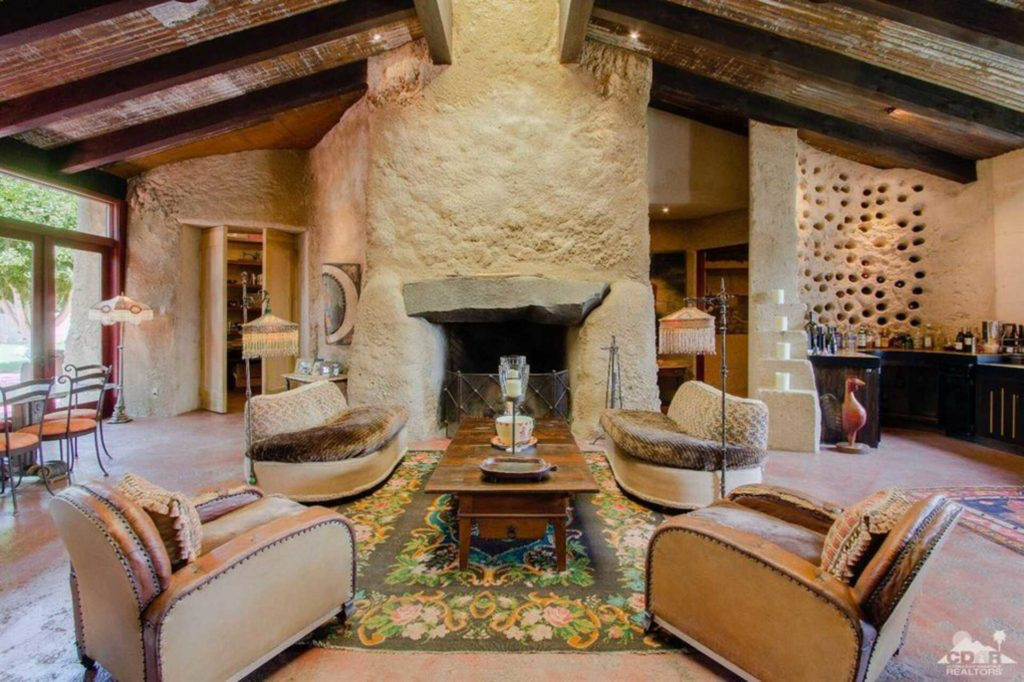 There are two in the main house, and one in each of the other buildings, as well as another cozy one adjacent to a barbecue outside.
3. Entertaining space for up to 1,000 guests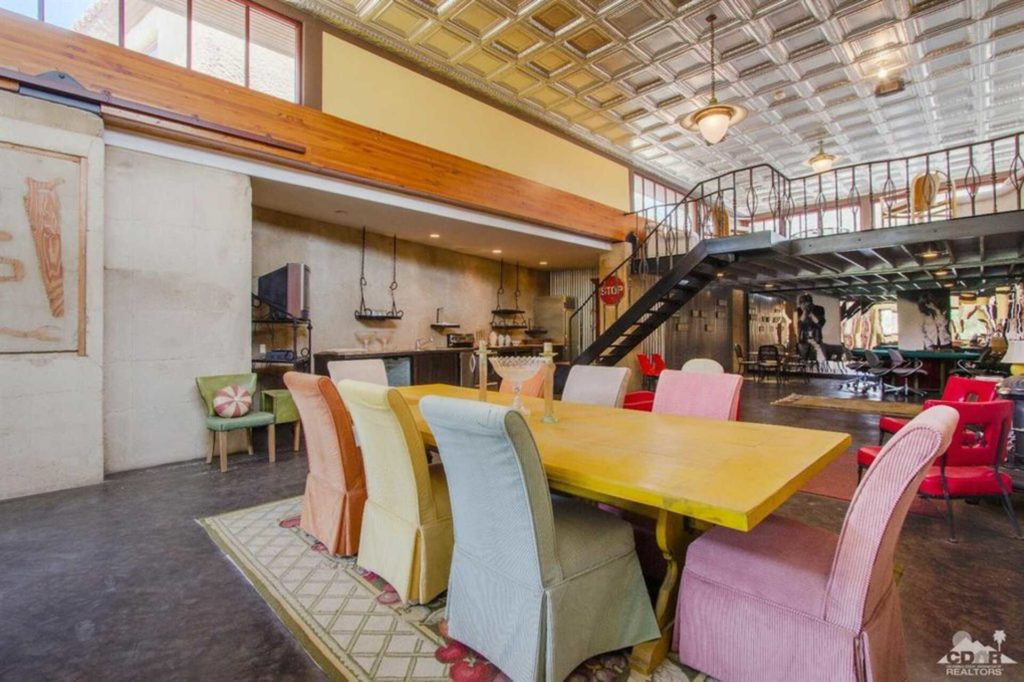 The 1.5 acre compound includes vast lawns, a saltwater lagoon style pool, and multiple indoor and outdoor dinning, drinking, relaxing and schmoozing spaces.
4. Remarkable details, many imported from Europe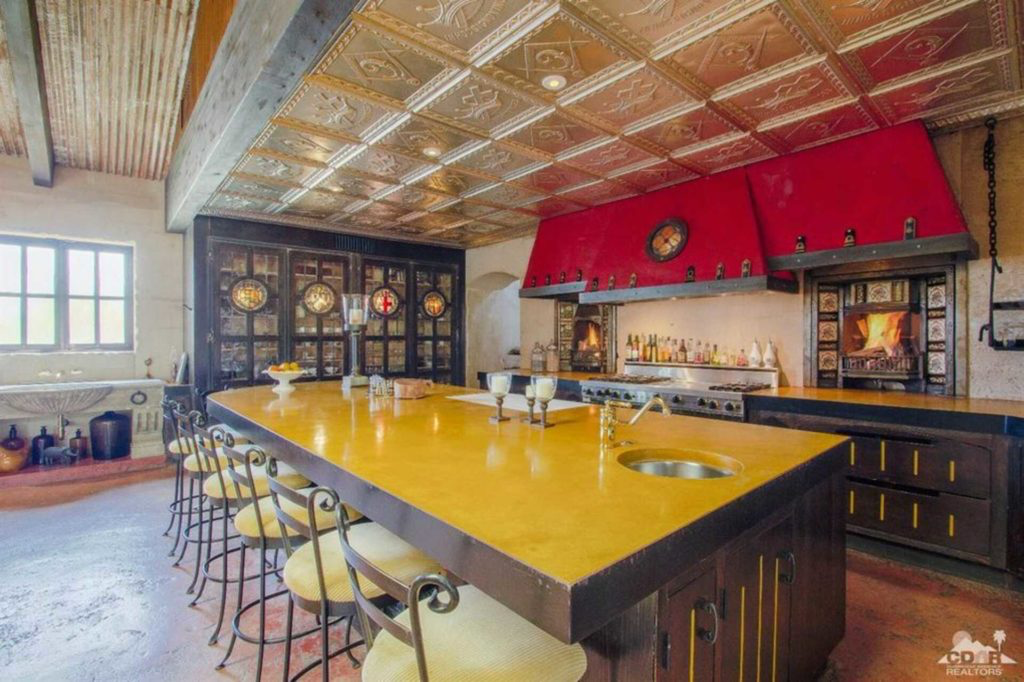 Stained glass, tin ceiling panels, quartz fixtures, elaborate metal railings—everywhere you look you'll find something interesting and special.
5. Rammed earth walls!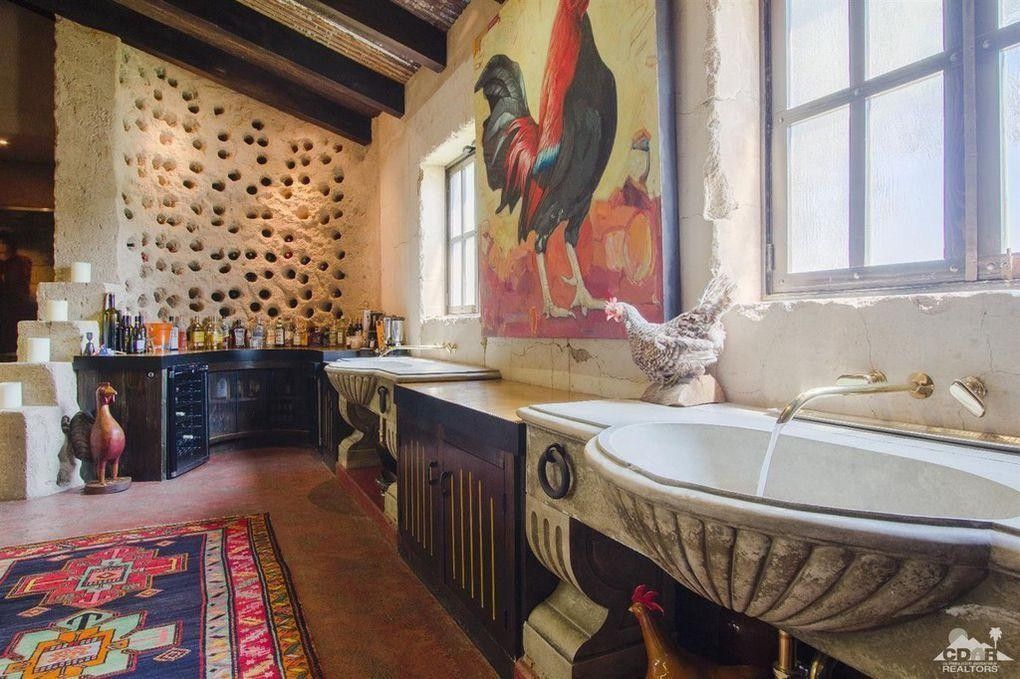 Just in case we haven't emphasized the remarkable walls in this rammed earth home enough, you'll want to note that the visual and tactile variations on rammed earth walls are fascinating by themselves. "This home exudes a sense of calm from its deep connection to the earth," says co-listing agent Jeff Kohl, also of The Agency. "The rammed earth is an art form in itself and the result is beautiful layers of earth and a structure that is almost sculptural in its complexity, scale and strength."
If a rammed earth home isn't your style, check out the remarkable Lorna Jane House.
A rammed earth home may sound a bit odd, but it's oh-so-cool in more ways than one.