The uber popular film website Rotten Tomatoes has just come out with its list of the 59 highest rated, or best Christmas movies of all time, going by the judgement of their hundreds of critics.
Since two members of the Really Rather team, Editor-in-Chief Lisa Johnson Mandell and Contributing Editor Staci Layne Wilson are proud members of the Rotten Tomatoes ranks, who are we to argue?
Although we don't necessarily agree with this list (critics never agree on anything) we thought you might like to see check out the general consensus. We willing to be there's at least one on there you haven't seen.
5 Best Christmas Movies, According to Rotten Tomatoes
Rotten Tomatoes Rating: 100%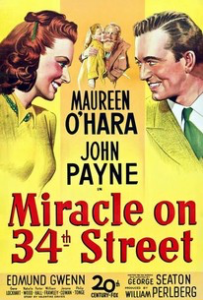 Critics Consensus: Deftly directed by Ernst Lubitsch from a smart, funny script by Samson Raphaelson, The Shop Around the Corner is a romantic comedy in the finest sense of the term.
Synopsis: The Shop Around the Corner is about Alfred Kralik (James Stewart) and Klara Novak (Margaret Sullavan), employees at a general store in Budapest. Klara and Alfred are constantly at odds with each other, and both are enamored of their respective pen pals. Little do they know they are each the other's pen pals and have unwittingly fallen in love through their letters. We confess, this is the one on the list Really Rather hasn't seen, but we plan to rectify this any minute.
Rotten Tomatoes Rating: 100%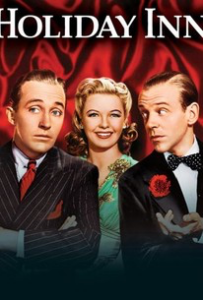 Critics Consensus: With the combined might of Bing Crosby, Fred Astaire, and Irving Berlin working in its favor, Holiday Inn is a seasonal classic — not least because it introduced "White Christmas" to the world.
Synopsis: Jim (Crosby) and Lila (Virginia Dale) are members of a performing trio who plan to quit touring in favor of running a country hotel with a big holiday show. Romantic entanglements ensue when Lila falls for the dancer in the act, Ted (Astaire), and a new booking, Linda (Marjorie Reynolds), becomes the object of two men's affections.
Rotten Tomatoes Rating 96%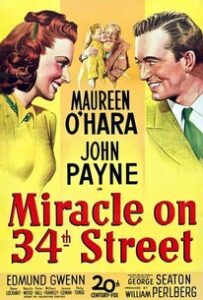 Critics Consensus: Irrefutable proof that gentle sentimentalism can be the chief ingredient in a wonderful film, Miracle on 34th Street delivers a warm holiday message without resorting to treacle.
Synopsis: Edmund Gwenn plays Kris Kringle, a bearded old gent who is the living image of Santa Claus. He steps in for an intoxicated Santa at Macy's, and when he surprises everyone by claiming that he really is Santa Claus, it leads to a court case to determine not only his mental health, but also his authenticity. A young Natalie Wood stars as little girl who helps him.
Rotten Tomatoes Ranking: 94%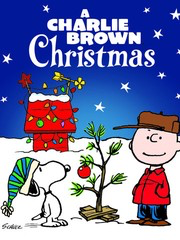 Critics Consensus: No consensus yet — That means that a sufficient number of critics have not reviewed it as a film.
Synopsis: Christmastime is here. Happiness and cheer…you know the tunes. For Peanuts fans everywhere, it just wouldn't be Christmas without this classic holiday animated favorite, featuring the Peanuts gang as they explore the Christmas play, the Christmas tree, the true meaning of Christmas and other holiday themes, through the eyes of beloved and precocious children. Endearing for all generations.
Rotten Tomatoes Ranking: 94%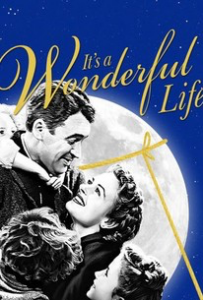 Critics Consensus: The holiday classic to define all holiday classics, It's a Wonderful Life is one of a handful of films worth an annual viewing.
Synopsis: This is director Frank Capra's bittersweet comedy/drama about the unfortunate George Bailey (James Stewart), a banker who is always in debt, who wishes he had never been born. An angel (Henry Travers) is sent to earth to make George's wish come true. George starts to realize how many lives he has changed and impacted, and how they would be different if he was never there. Donna Reed and Lionel Barrymore also star.
We won't tell you which of these were not on the ReallyRather Christmas list (we want no coal in our stockings), but we will reveal the others in Rotten Tomatoes' Top 10 List of Best Christmas Movies:
6. HOW THE GRINCH STOLE CHRISTMAS (1967)
7. THE NIGHTMARE BEFORE CHRISTMAS (1993)
8. LITTLE WOMEN (2019)
9. MEET ME IN ST. LOUIS (1944)
10. CAROL (2015)
Here are the 5 Best Christmas Movies of all time according to Rotten Tomatoes. See if you agree, then vote on your own faves.