Christmas isn't all about candy, but we Americans do seem to have a sweet tooth during the holidays. While many Christmas sales will be down this year, Christmas candy sales are likely to cross the $2 billion mark again. That's a lot of sugar!
Even if you don't go to as many holiday gatherings in 2020, you're still likely to use candy canes for decorations (and munch a few while you're placing them). Candy always makes a popular gift, and consider the candy you use decorating your cookies, cakes and other homemade treats.
So which are America's favorite Christmas candies? That varies by state.
CandyStore.com, a distinguished online bulk candy store, discovered this by reaching out to  customers in each state to find out their druthers. They received more than 26,000 responses, and also checked in with major candy manufacturers and distributors to be sure the survey corresponded with their seasonal observations.
The interactive map below shows the results. Click on your state to see which kind of sweet treats your fellow staties enjoy most:
Source: CandyStore.com.
5 Tasty Takeaways From This Sweet Map of America's Favorite Christmas Candies by State
Peppermint Bark Thunder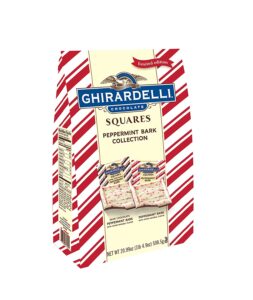 Peppermint Bark continues to storm up the charts, increasing popularity nationwide as three new states have it as their #1 holiday candy. What in previous years looked to be a regional phenomenon has shown to be more widespread with states like California and Texas now in the fold. Peppermint bark's total of 11 states shows it dominates in all regions, with the notable exception of the northeast.
Reese's Cups Declining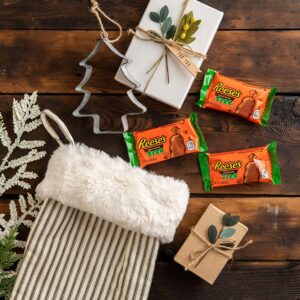 Reese's Cups lost 3 number one spots this year. Wait. There must be some kind of mistake here. Reese's Cups have long been the divine candy of the Gods with that amazing chocolate and peanut butter combination along with perfect texture and soft snap. How could it be that they are becoming less popular? Two of the spots they lost were to the hard charging popularity of peppermint bark (California and Texas), and the other was lost to Hershey Kisses (Illinois). That doesn't necessarily mean people love Reese's any less, just that it's not the only star of the show anymore.
Snickers Rising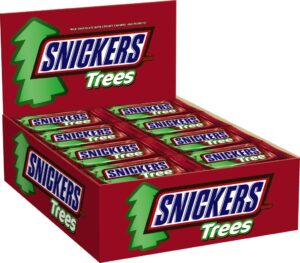 Snickers also picked up 3 new number one spots this year, capturing hearts in Vermont, Arkansas and Georgia. That is a huge jump considering Snickers only shows up on the map 8 times total in any of the top 3 spots in any state. Snickers are popular all year round, but are they becoming a holiday favorite too? Holiday editions help.
Chocolate Santas Soaring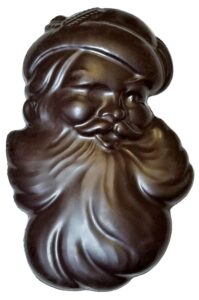 Santa Claus is coming to towns all over North Dakota, Maine and New Mexico where they knocked off the likes of previous top holidays candies such as Reese's Cups and Candy Canes. Whoa. Chocolate Santas are great stocking stuffers. Festive and delicious, it makes sense, but as a trend it's difficult to identify the bigger question: why only now?
Candy Canes Continue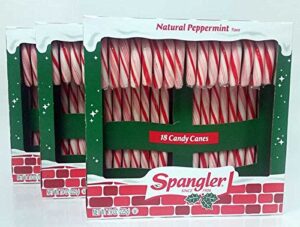 Is there anything more classically Christmas than the candy cane? And its popularity is proven by the fact that a whopping 76 billion of them are produced annually for the holiday season. The largest candy cane in the world was made in Switzerland and measured 51 feet long. And would you believe 72% of all candy cane eaters start at the straight end, while 38% start on the curved end. How's that for candy cane trivia?
Candy Canes or Chocolate Santas? Snickers or Reese's? Check out America's favorite Christmas candy by state on this sweet interactive map.