Who doesn't like to get a fun little treat in the mail every now and then —especially when you don't have to go to the trouble of ordering it?
"Spending so much time at home has made me appreciate the little things in life, and now a package delivered to my door is one of those simple joys," says lifestyle expert Jessica Parise.
Jessica has made it her business to find the very best subscription boxes, and has come up with five under $25 that she says "you will soooo look forward to arriving!" With some as low as $8 per month, you can also afford to give a subscription as a gift.
5 Fun Subscription Boxes Under $25
My Little Mascara Club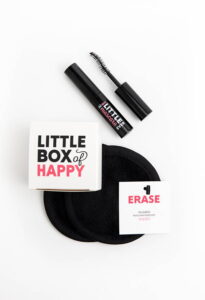 Made With 90% natural ingredients, the signature product from My Little Mascara Club won't flake, clump or smudge, and washes off with water only. It'll easily become your favorite mascara that you can use daily and keep in your purse. The little mascara gets its name from its size — a little bottle means a short wand that's easier to use, and the special brush fits your lash line like a glove — making it easier to apply to your lower lashes.
Choose from gift sets or a subscription box, starting at $9.
mintMONGOOSE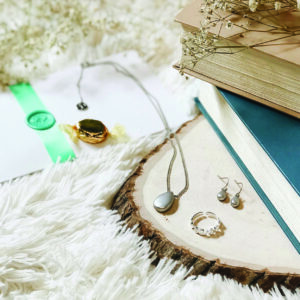 The folks at mintMONGOOSE deliver exclusive jewelry pieces you can't find anywhere else. It's a delightfully affordable and convenient solution to the costly and time-consuming store-bought alternative. Love silver, gold or rose gold? Don't have pierced ears? Your monthly delivery of high-quality pieces will be customized according to your preferences. Each box includes three mint MONGOOSE-exclusive pieces of adorable, high-quality jewelry (with a retail value of $40+)
Monthly subscription boxes start at $15.99, and the first box ships in just 48 hours.
Shrewd Food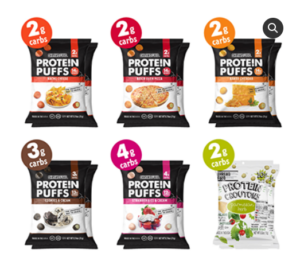 Being mindful of your snacking doesn't have to be a daunting, tasteless task! Crunchy, healthy and flavorful, Shrewd Food's protein packed treats feel and taste indulgent, without the guilt. Whether you're craving something savory and tangy, or you're in the mood for something comforting and sweet, Shrewd Food has got you covered, with tasty snacks like Protein Puffs, Protein Croutons, Protein Chocolate Dippers, Keto Chocolate Dippers and Protein Cookies.
Subscription boxes start at only $14.24.
Outlaw Sundries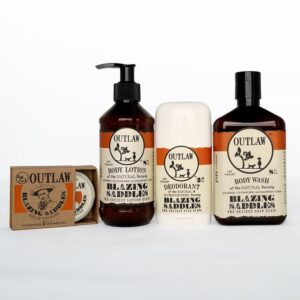 You can share this one with the man you love, or order it for him as a surprise. Outlaw Sundries puts the "Yippee-ki-yay" back in your day with soap, lotion, body wash, deodorant, solid cologne and more; all made in the USA. Outlaw Sundries creates scent profiles that include whiskey, campfire and fresh grass.
Bi-monthly subscription boxes range from $16-$55.
Drift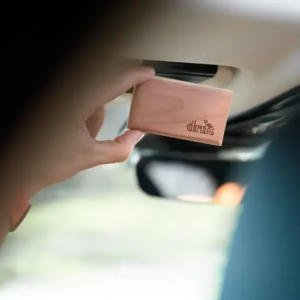 Auto air fresheners may not seem that much fun, but if you schlepp a dog, baby or teenage boy around with any regularity, you will thank Jessica for recommending Drift, It keeps your vehicle smelling fresh with a monthly subscription of air fresheners that seamlessly clip to your car visor. The wood is made in the USA from sustainably sourced cedar wood, soaked in essential oils and fragrance oils to deliver real scents free of harmful chemicals. It's also magnetized, to fit perfectly on your visor with a metal clip.
Price: $8 per month
See ReallyRather's Top 5 Home Delivery Meal Kits here.
Skittish about shopping? These 5 fun subscription boxes under $20 inexpensively deliver a little something new every month.