Christie's is known as the world's leading art business, bringing in billions of dollars in art sales annually. And at these prices, the handbags sold at their latest auction must indeed be considered works of art. Christie's latest auction of prominent Hermes Birkins and Kellys, plus other bags by the likes of Chanel, Louis Vuitton and Gucci, brought in a total of over $2.2 Million— the most ever.
Obviously these are not the type of purses the buyer will toss a wallet, sunglasses, lipstick and tissues into. Au contraire, these extraordinary creations will doubtless be meticulously preserved in an expertly lighted, temperature controlled display case, possibly in an entertaining closet the size of a two-bedroom condo. And don't even ask about insurance costs.
We thought it might be fun to show you some of the highlights of Christie's "Summer in the City" handbags and accessories auction. If nothing else, they'll make that Michael Kors of yours look like a downright steal.
$300,000: Hermès Diamond Himalaya Birkin 25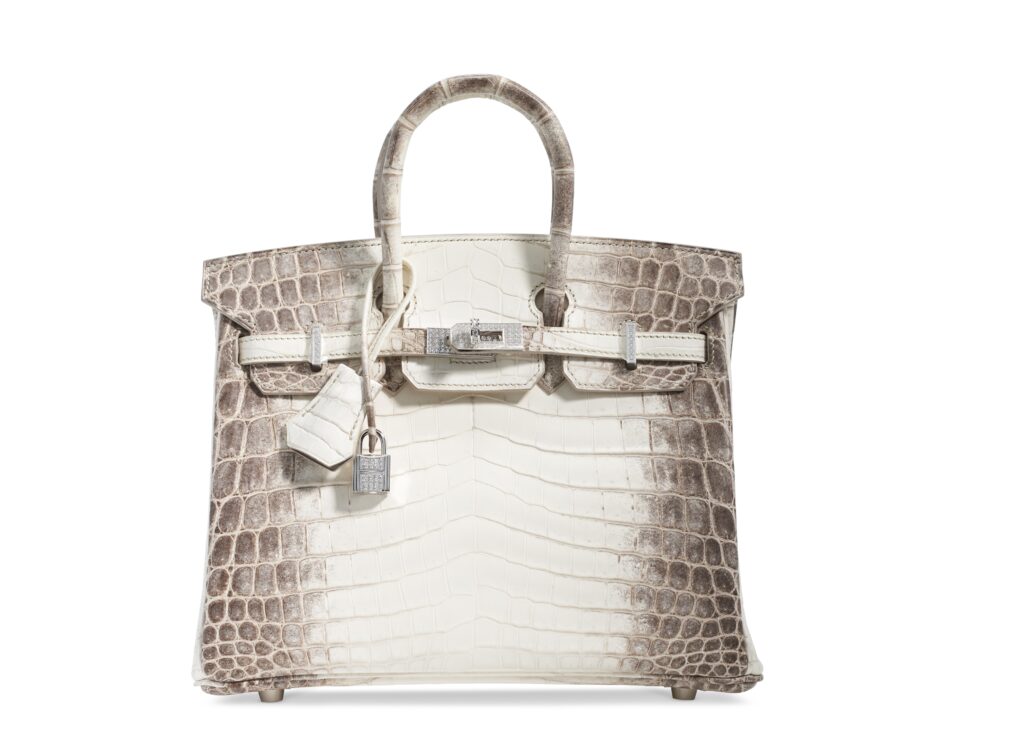 This was the first time a bag of this nature was ever offered in a New York online sale, and the $300,000 winning bid set a new record for a handbag sold in the U.S. It was also the highest price achieved for a handbag sold in any online-only auction.
$200,000: Limited-edition Hermès Bleu Marine Faubourg Birkin 20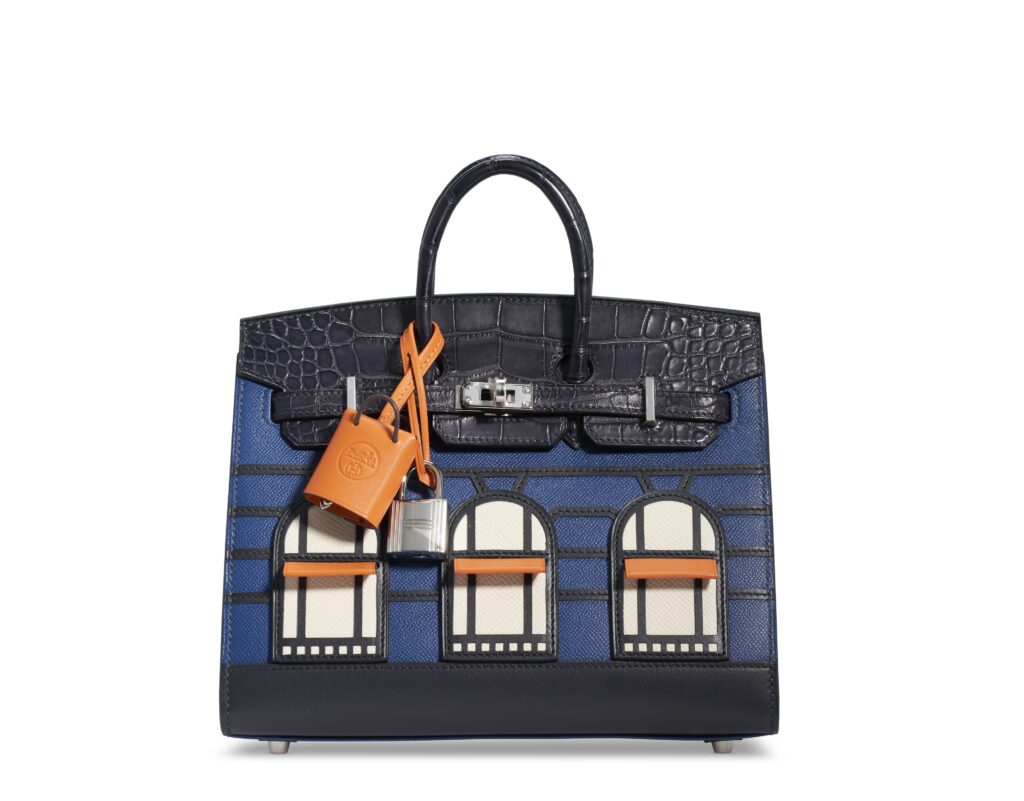 Described as "A rare, Bleu Marine, white and orange handmade calfskin leather, swift leather, sombrero leather, epsom leather and matte alligator Faubourg Sellier Birkin 20 with Palladium hardware," it's the perfect accessory for your little black dress—if you dare use it.
$150,000: Hermès Himalaya Birkin 30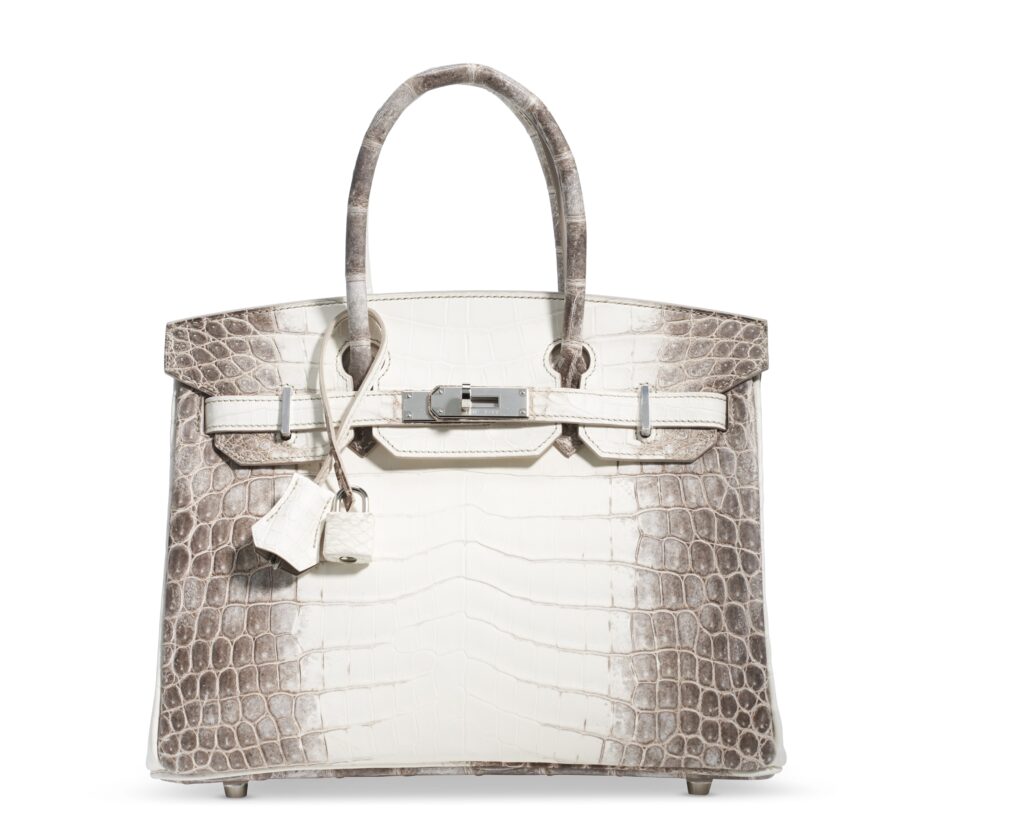 To the untrained eye, this rare matte white Hermès Himalaya Birkin 30 looks an awful lot like the Hermès Diamond Himalaya Birkin 25 which sold for $300,000. But then again, the untrained eye is not going to be bidding hundreds of thousands of dollars for a purse.
$16,250 Hermès Robot Bag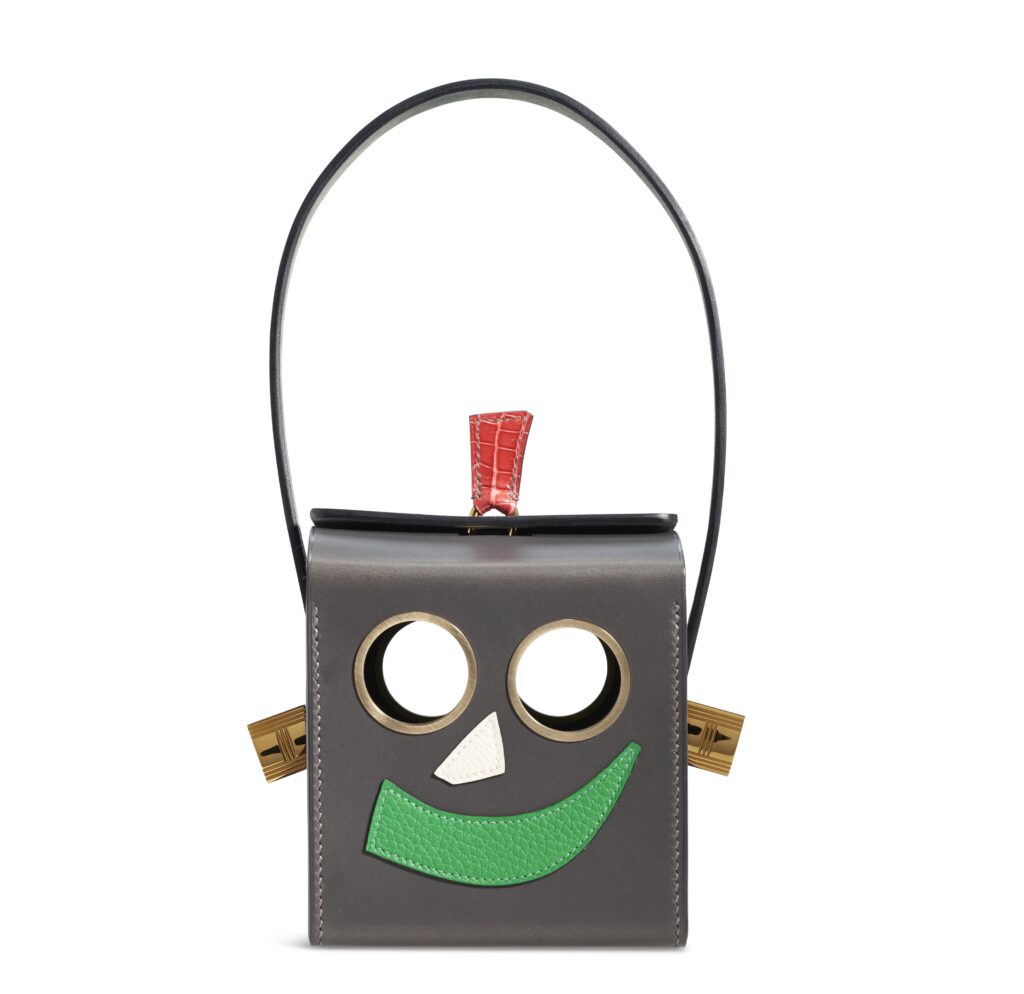 Not the most expensive bag of the bunch, but possibly the most whimsical, this graphite, rouge and amethyst swift leather and porous crocodile petite Robot Bag with gold and Permabrass hardware is bound to be an eye catcher wherever it's carried.
$37,500 Gucci Steamer Trunk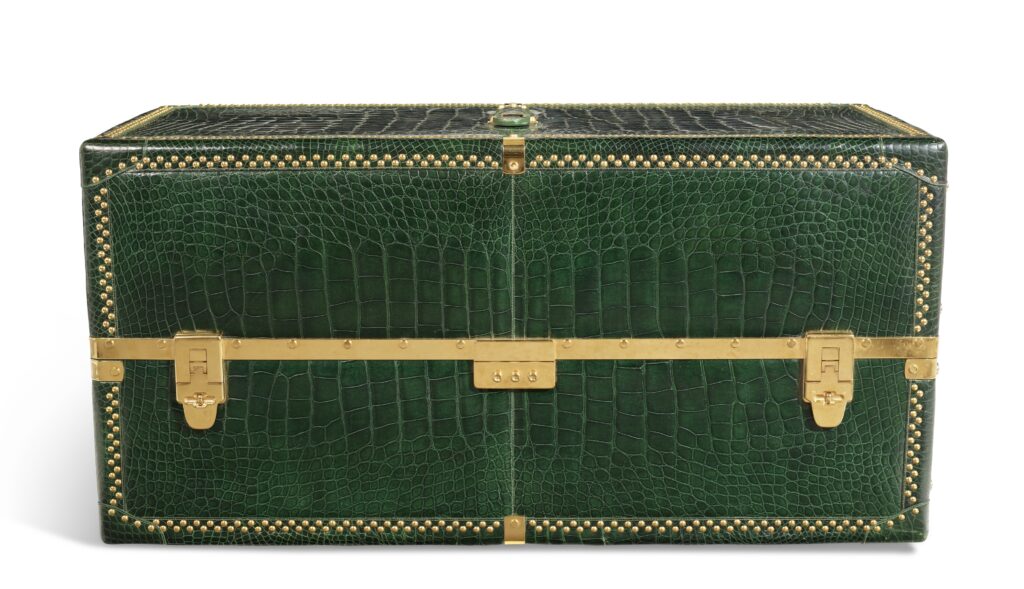 Just to prove it wasn't all about Hermès, here's a green Gucci crocodile steamer trunk with gold hardware. If we had one, we'd light it up to display our other pricy purchases from the most successful online bag sale ever.
If you think this is wild, take a look at the most expensive wine recently sold at auction. 
Take a look at some of the most expensive handbags in the US, and wonder what the buyers are going to do with them. You will be amazed!