It seems that everyone's finally getting out and about this holiday season, and a few tips for cooking a holiday meal in a vacation home might be in order.
A recent survey by Vacasa found that two in five people plan to travel this year, and many could be cooking a holiday meal in a vacation home. That begs the question: How do your prepare that feast of feasts in foreign kitchen?
Chef Gabriel Rucker, owner of award winning Le Pigeon and Canard in Portland has a few thoughts about that. He specializes in decadent, upscale bistro-style dishes, and teamed up with Vacasa to serve up his
Top Tips for Cooking a Holiday Meal in a Vacation Home
1. Pack your favorite kitchen tools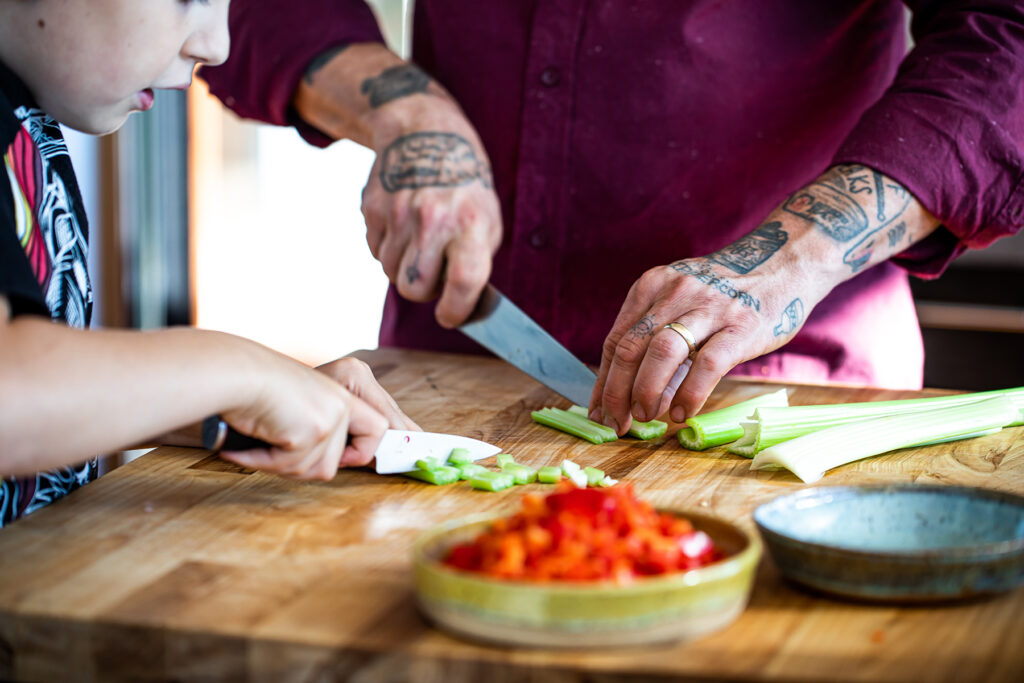 Kitchens of professionally managed vacation rentals like Vacasa's are usually well-stocked with essentials, so no need to haul a can opener or spatula along. However, it's likely you have a favorite kitchen gadget or two, maybe because you like the grip on a particular vegetable peeler or the versatility of a microplane. The two things I never leave home without? A sharp knife and a trusty 12″ cast iron skillet from Portland-based Finex—because I use both pretty much start to finish for holiday meals.
2. Take stock of the kitchen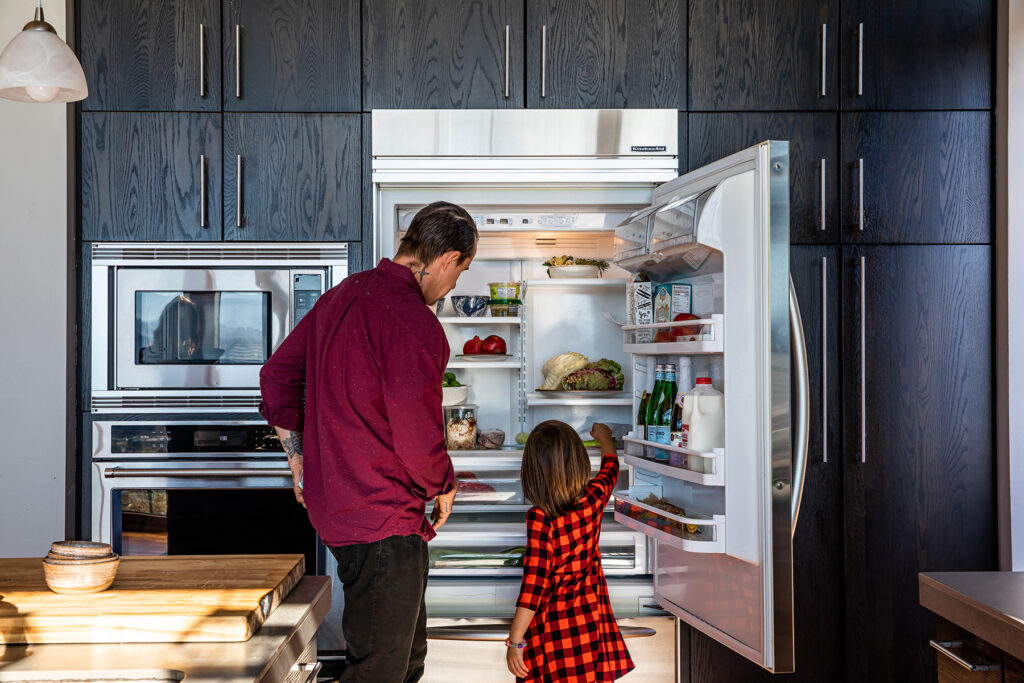 With comprehensive photo galleries and 3D tours, you can get a good sense of a Vacasa kitchen before you arrive. Take note of the appliances you'll have available, how many burners the stove has, etc., to help map out your cooking game plan. If there are items you have questions about, like whether or not there's a roasting pan, reach out in advance and the property managers should be able to confirm what's on hand. But when you arrive, always conduct an audit of the kitchen to learn where everything is as you're unpacking, tally the pots and pans, and finalize your prep list for the big day.
3. Cook a test meal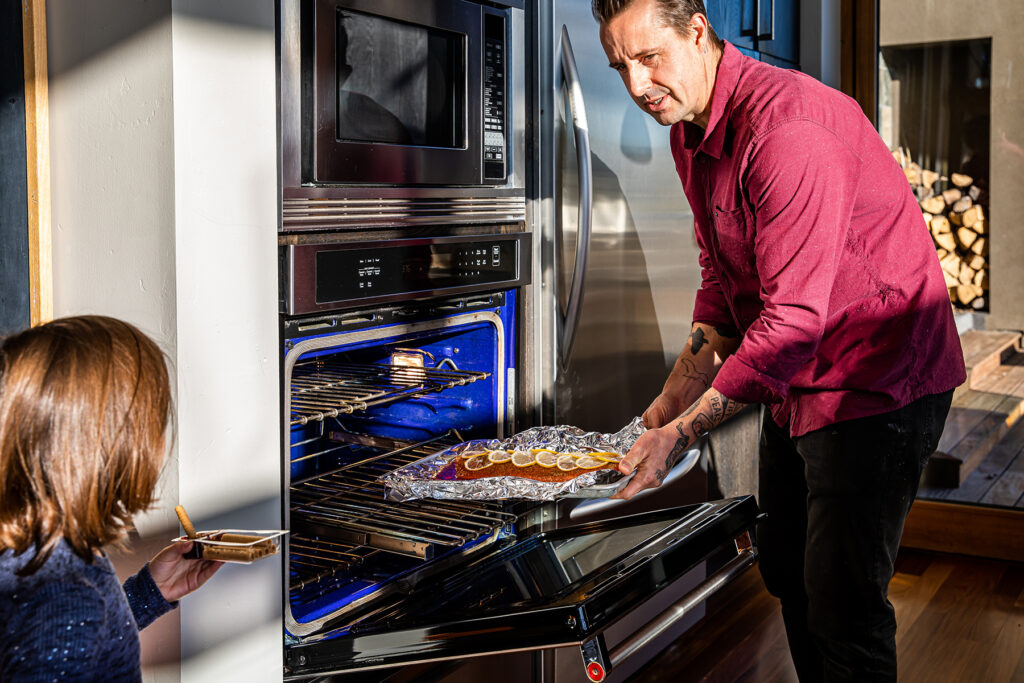 Avoid the temptation to order takeout the night before, even with a full day of cooking ahead. Before I'm going to cook a holiday meal at a vacation rental, I cook a smaller test dinner to familiarize myself with the kitchen. Every oven is a little different! You don't need a full dry-run of the holiday menu, but you shouldn't have the first meal you prepare in a new-to-you kitchen be the big one. Trust me, it will make for a less stressful holiday.
4. Pack specialty ingredients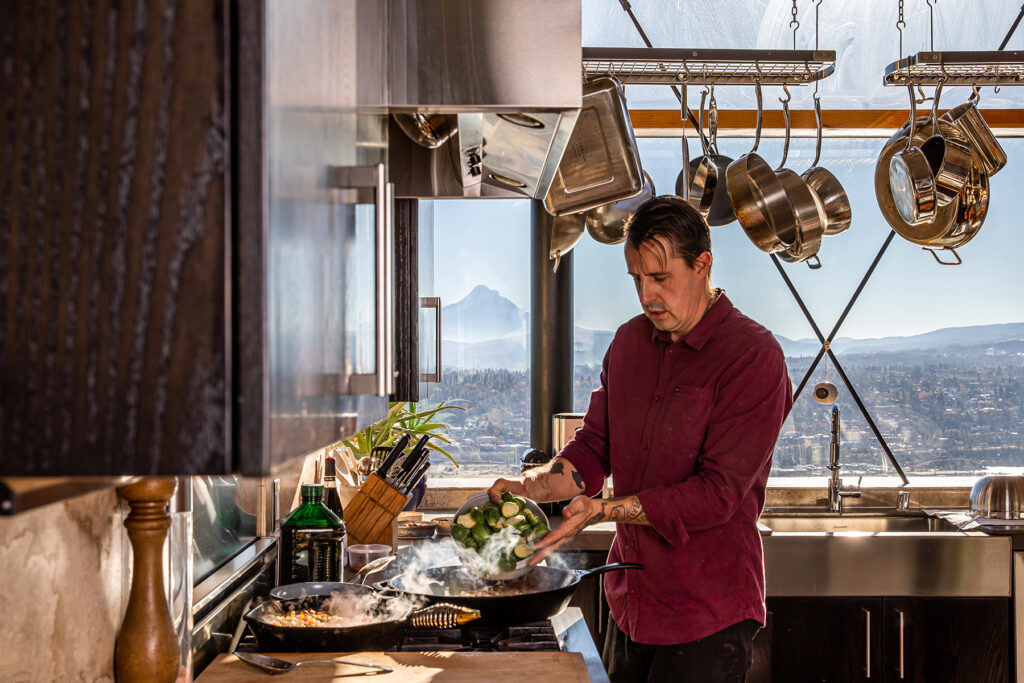 Another tip before you hit the road: add a few of your favorite speciality ingredients to the packing list. I'm always bringing Jacobsen Salt Co.'s fleur de sel and a nice sherry vinegar with me, because acid and salt are non-negotiables when it comes to seasoning—a few dashes of a high-quality product will make the whole meal more dynamic. Even with a packing list in hand, map out where the closest grocery store is, because (if you're like me) you'll need to make a last-minute shopping run for a forgotten item. It happens.
5. Always prep ahead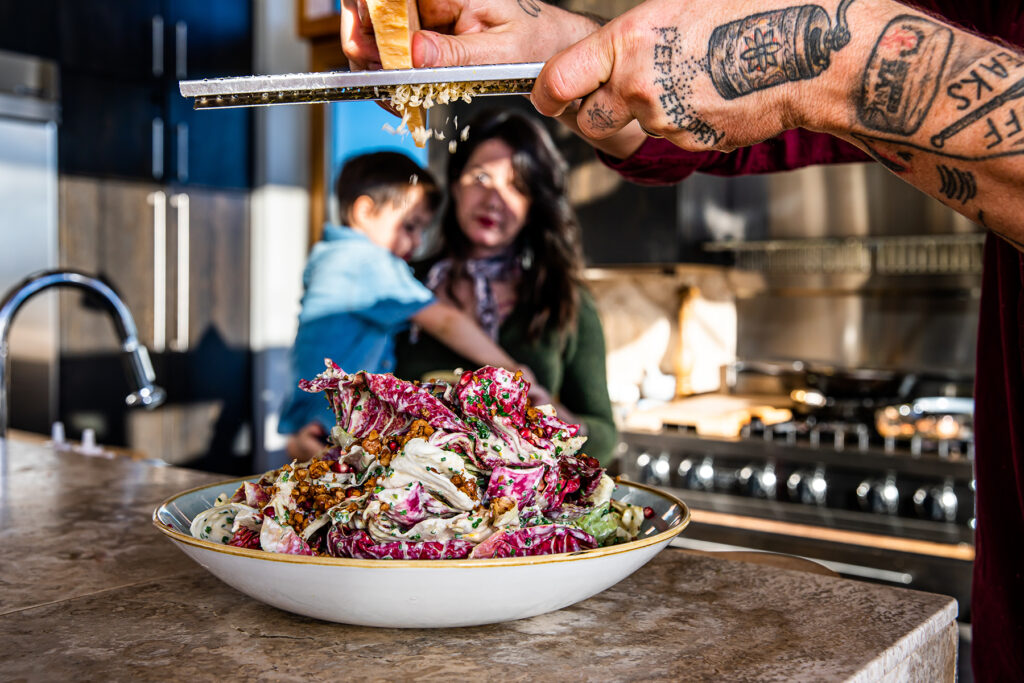 Do as much of the prep list as you can on your home turf, depending on what will keep. For example, when I'm making my radicchio salad as part of the holiday menu, I'll make the dressing ahead and seed the pomegranates, tossing both in a cooler for the ride. It's the same principle that I follow when I cook dinners at people's homes. The more you prep ahead, the better you're set up for success. Even for professional chefs, time always seems to be in short supply when cooking a holiday menu with lots of components.
Now see how to make the perfect cheese board for your holiday feast.
If you're worried about cooking the year's biggest feast in a foreign kitchen try these great tricks for cooking a holiday mean in a vacation home.