Have you hit a sour note when it comes to buying holiday gifts for the rock music lovers in your life? Is your hard-to-buy-for uncle tired of the old guitar sock stand-by, or your brother-in-law bored with that unimaginative iTunes gift card?
Well don't fret (pun intended). Here's a round up of the best guitar-driven goodies for your favorite player or aficionado.
Must-Have Gifts for Rock n Roll Fans
'The Ventures: Stars on Guitars' Documentary DVD – $14.95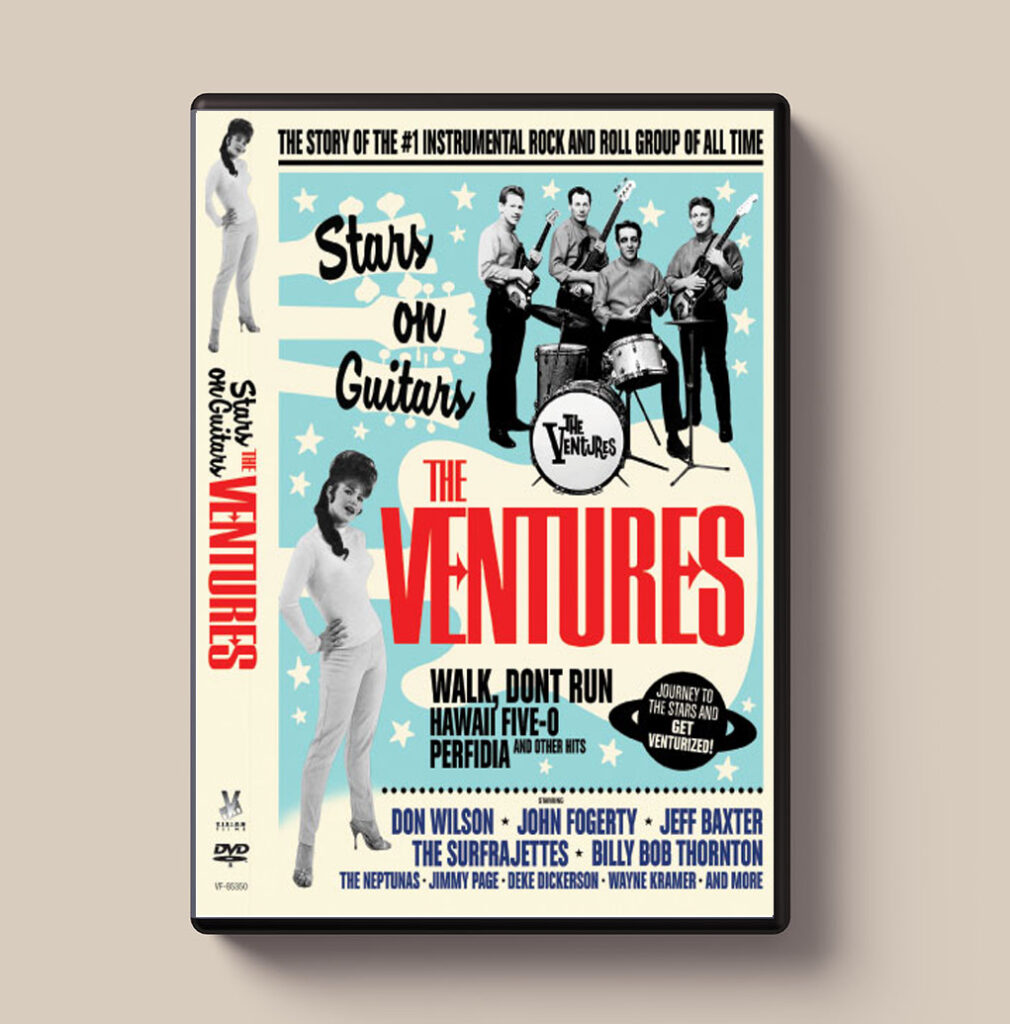 The Ventures have been thrilling music lovers with songs like Surf Rider, Walk Don't Run, and Hawaii 5-0 for over half a century. The band went from humble beginnings to worldwide acclaim, culminating as inductees into the Rock and Roll Hall of Fame as the #1 Bestselling Instrumental Rock and Roll Group of all time.
For the first time ever on DVD, The Ventures: Stars on Guitars tells the stories from those who know them the best:  Billy Bob Thornton, music legends such as Jimmy Page (Led Zeppelin), Jeff "Skunk" Baxter (Steely Dan), Lalo Schifrin (Academy Award®-winning composer, Mission Impossible theme), Randy Bachman (Bachman-Turner-Overdrive), John Fogerty (Creedence Clearwater Revival), and more.
Rock n Roll Face Mask – $12.99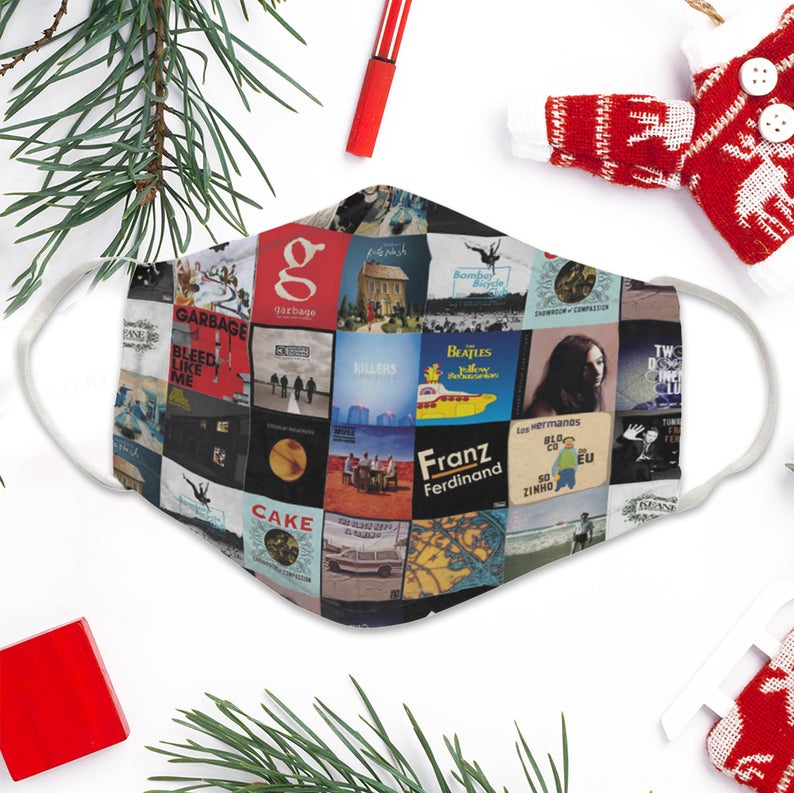 Here are gifts for rock n roll fans that will put their preferences front and center. Alternative Rock Face Masks are produced by an independent business-owner and artist who features several types of designs for all the music lovers in your life. Pictured: Alternative rock album covers, featuring the likes of Franz Ferdinand, Garbage, and Cake. They are contoured and adjustable for a comfortable fit, and come in a unisex adult size. They include a filter pocket (pouch) for adding a filter, and are machine washable.
108 Rock Star Guitars Coffee Table Picture Book – $43.99 (softcover)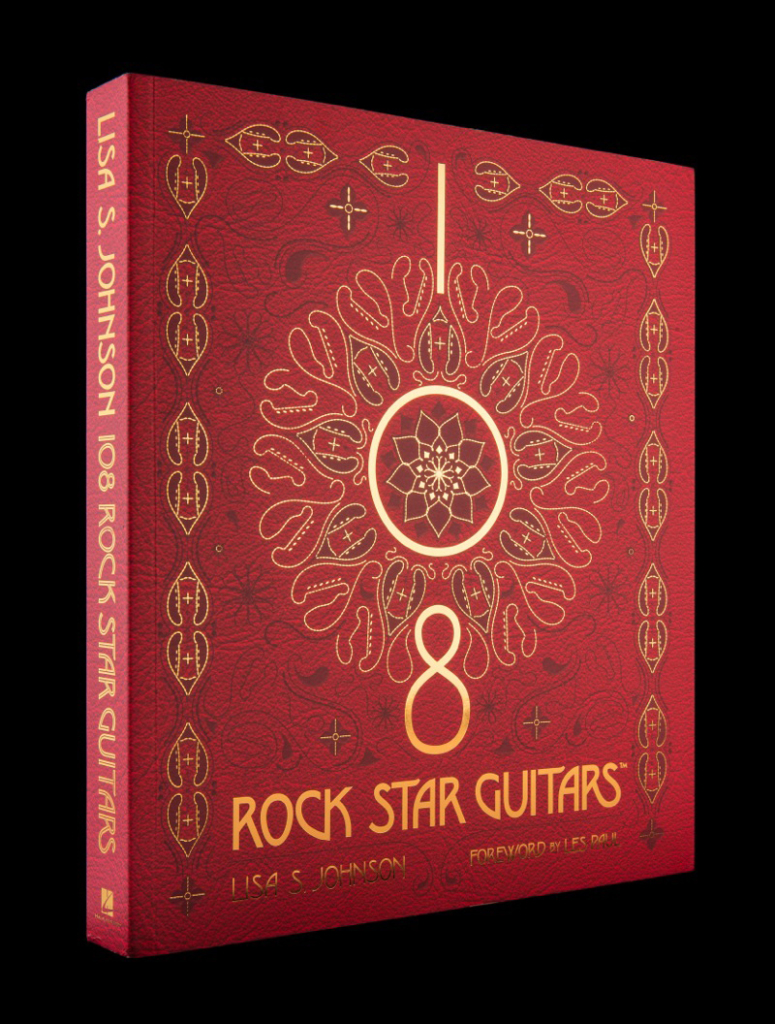 Armed with a macro lens and an incredible eye for detail, photographer Lisa S. Johnson's guitar art will take you on an unprecedented rock-and-roll ride. 108 Rock Star Guitars is a compilation of stunningly personal and intimate portraits, and features the axes of luminaries like Les Paul, Eric Clapton, Jimmy Page, Nancy Wilson, Bonnie Raitt, Chrissie Hynde, and many others. This oversized tome features 396 pages packed with 486 color photos.
'Marshall' Wireless Wi-Fi Smart Speaker with Amazon Alexa Built-In  $299.00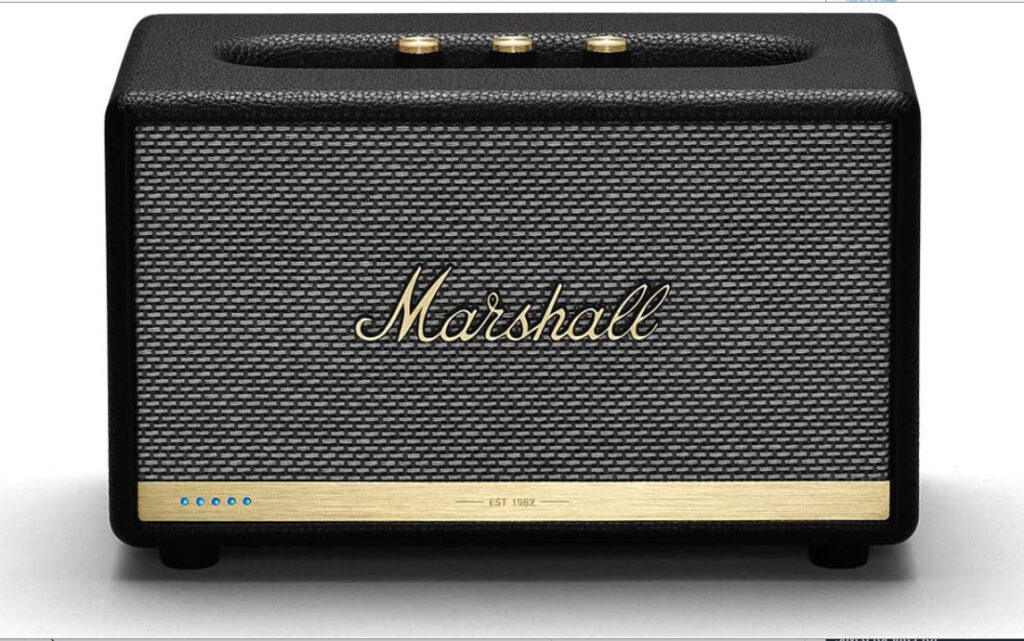 This nifty, authentic-merch speaker comes direct from Marshall via Amazon. Consider this speaker your backstage pass to every song on the planet! Just like a roadie, Alexa is there to help carry the weight while you're busy doing other things. Connect with Wi-Fi, Bluetooth, RCA or the 3.5mm input and rock out.
'KISS Destroyer' Figurines – $69.99 (each)

Limited-edition KISS band figurines in their Destroyer-era costuming and face paint, illuminated by LED lights. Each figure plays a KISS song—rock and roll all night and party every day, indeed! Editions are limited to 295 casting days, so this gift will easily become collectible (and, they come with Certificates of Authenticity). Easy to display anywhere, these mini-metal dudes measure approximately 4″ W x 5-3/4″ H; 10.2 cm W x 14.6 cm H.
They'll be rocking around the Christmas tree and you'll be everyone's favorite with these unique gifts for rock n roll fans.