Whether you're Celiac, gluten intolerant or have other dietary restrictions, you'll find yourself in good company — going gluten free is far more common these days than it has been in the past. And that means there are more resources than ever available to you.
There's no doubt it's still difficult to give up gluten, however, since that sneaky little ingredient seems to be hidden in all sorts of foods and beverages. Navigating how to prepare gluten free food for yourself,  and where to get the ingredients can be truly challenging.
So we turned to Instagram for help, where the gluten free advice flows freely. We've found 5 Instagram accounts that make transitioning into a gluten free eater that much easier.
5 Gluten Free Instagrammers Who Will Help You Stay Happy and Healthy
1. Becky Excell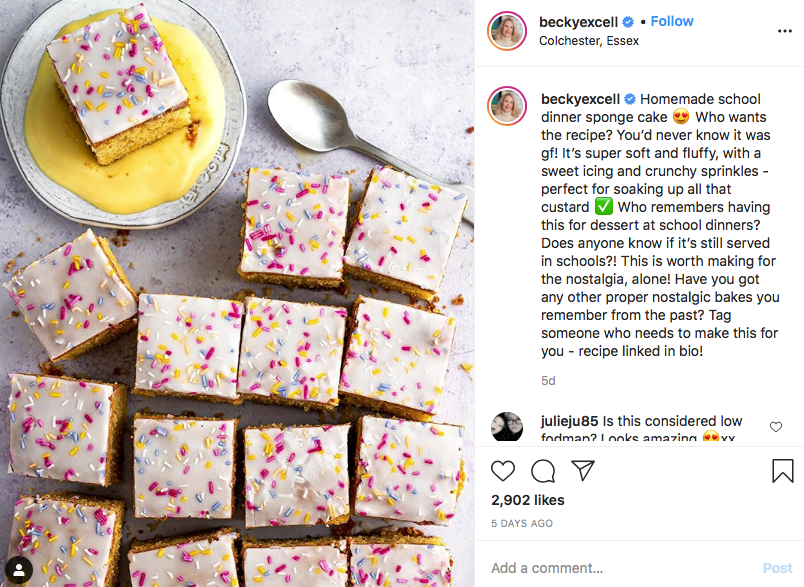 When it comes to searching for grocery items that are gluten free, it can be tricky. It's also nerve wracking trying to figure out which products taste decent. Following Becky Excell on Instagram takes all the guess work out of shopping. Becky is great at directing you to gluten free options that can be used in everyday meals. Her account is full of delectable desserts and breads. We're getting hungry just thinking about it! 
2. Gluten Free Blogger (Sarah Howells)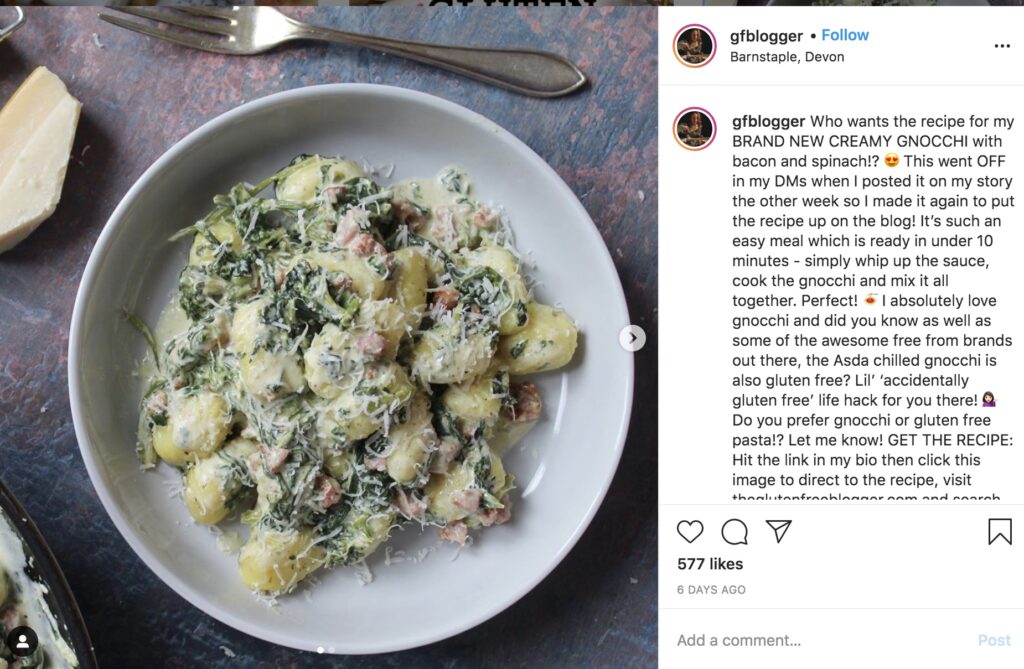 Discovering you are Celiac can be intimidating, but when Sarah Howells found out, she rose to the challenge. Instead of completely changing her life to leave out meals that would normally contain gluten, she learned to adapt her diet. Now, she makes delicious dishes like gluten free gnocchi and doughnuts, proving that you don't have to turn your world upside down if you discover you're gluten intolerant. 
3. Gluten Free Guide (Laura Strange)

Laura Strange's gluten free guide is a must-have for anyone trying to stick with this particular diet. She bakes lots of sweet gluten free items, including breads galore. She even cooks up gluten free fish and chips. Her guide has a list of products that she recommends for the gluten free community. It's a great point of reference if you don't know where to start, or if you you're looking for something new to add to your menu. 
4. Jessica's Gluten Free Kitchen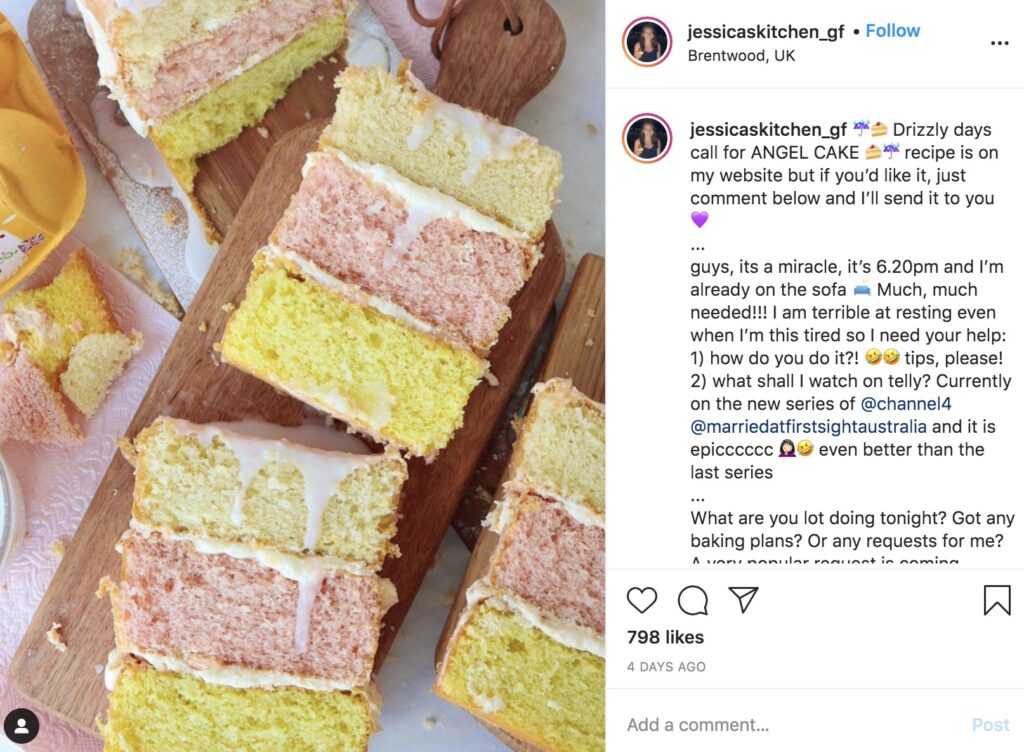 Having to cut out gluten from your diet is difficult enough, but if you're dairy free too, then Jessica's Gluten Free Kitchen is one to follow on Instagram. Jessica does a great job of highlighting recipes and reviewing them, as well giving you a better idea of how everything tastes. She even finds gluten free products that aren't in gluten free designated aisles. 
5. Gluten Free Suitcase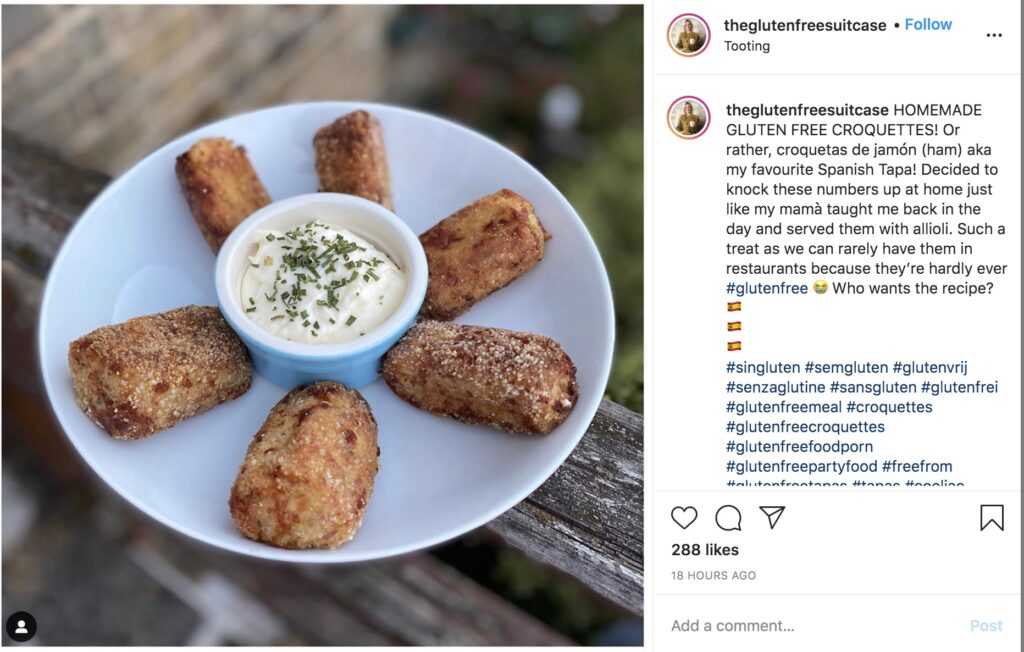 Just finding a gluten free restaurant can be stressful, but following the Gluten Free Suitcase can help. Intstagrammer Alexandria has traveled extensively, and proves that you don't have to only eat at home to stay safe from gluten. But she does include recipes if you want to recreate some some of your gluten free restaurant favorites at home. From croquettes to carbonara, these dishes can make you feel like you're traveling the globe from the comfort of your own kitchen. 
Kick gluten to the curb once and for all with the help of these gluten free Instagramners. You'll love the way they can make your life so much easier!