Every fall we find ourselves eagerly awaiting the arrival of Pumpkin Spice Lattes at Starbucks and Pumpkin Spice coffee creamer at the local supermarket. Even pumpkin spice beer is a fun seasonal treat for some. But just because we like it in a few things doesn't mean we like it in everything, does it?
This year, autumn in America proves that it is possible to have too much of a good thing, and the list below confirms that. Check out these:
5 Most Bizarre Pumpkin Spice Products
Cinnamon Pumpkin Deodorant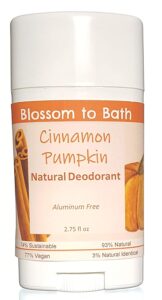 Nothing says "Nibble on my armpit" like pumpkin spice deodorant. We get that the smell of pumpkin pie might calm you and make you stop sweating, but it can also make you hungry, and if you feel like eating every time you perspire, you could be in real trouble—especially around the holidays.
$9.99 at Amazon
Pumpkin Spice Baby Clothes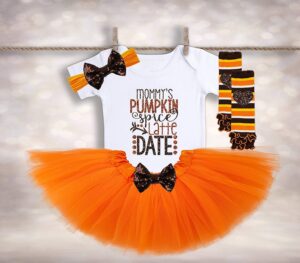 What self respecting baby doesn't want to be called "Mommy's Pumpkin Spice Latte Date? Although we must confess we're big fans of the bright orange tutu and that sparkly brown bow tie/headband. But those brown, orange, yellow and white striped ruffled leg warmers? Oh Baby!
$17.99 at Amazon
Pumpkin Spice Toilet Paper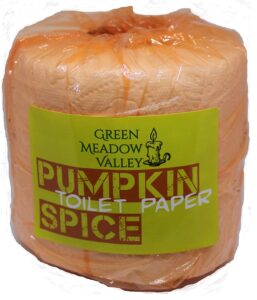 The Green Meadow Valley Pumpkin Spice Toilet Paper listing on Amazon says it's a gag gift, butt pumpkin spice aficionados take their products very seriously. It's actually guaranteed to make your bathroom smell like pumpkin spice, so it may be worth a try to wipe out other obnoxious odors. Although it's reported to be "premium white bathroom tissue with aroma," there's no word on the one or two-ply situation. How charmin'!
$6.99 at Amazon
Pumpkin Spice Detail Spray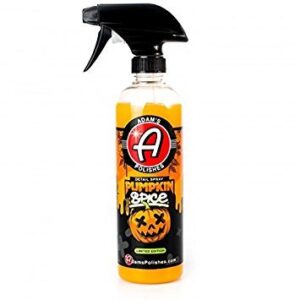 Yes, it sounds weird at first, but if the only way to get someone to detail your car is by having him/her use sweet smelling product, why not? It's supposed to enhance glass, depth and shine, and extend the protection of waxes and sealants. You'd better have a huge slice of pumpkin cheesecake at the ready when the job is finished, however, because an appetite will be worked up.
$12.99 at AdamsPolishes.com
Pumpkin Pie Soda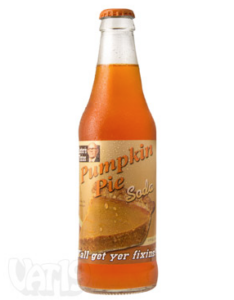 When you feel like drinking your dessert, this might be just the thing. Clever Lester's Fixins has all sorts of unusually flavored sodas, including Bacon,  Buffalo Wing, Ranch Dressing, Sweet Corn and Peanut Butter & Jelly. Why not try them all?
$4.50 per bottle, or $19.99 for a multi-flavored six-pack, at Vat19.com.
Just when you think you've seen the most bizarre pumpkin spice products conceivable, along come these festive finds.