When first we met JoJo Fletcher of Dallas, TX, she was a contestant on The Bachelor, then she went on to be The Bachelorette and ended up with football hunk Jorden Rogers as her final choice. But that's not where her media career ended. When her season wrapped, she returned to a rousing real estate career, excelling at home makeovers, and eventually hosting, along with Rogers, a CNBC reality show called Cash Pad, with a house flipping/investment theme for homeowners hoping to turn their properties into ideal short-term rentals.
The Bachelor Nation couple was hoping to seal the deal and get married this summer, but Covid-19 forced a change in plans. In the mean time, Fletcher has moved even deeper into home DIY projects, and is encouraging the rest of us to do the same.
"We've been spending more time in our homes the last few months and many of us are feeling ready for a refresh or noticed areas we want to repaint," says Fletcher. "I've learned a lot from my own DIY projects and I'm excited to share some of my best tips."
Fletcher took the time to dish on DIY with ReallyRather, and we in turn are passing along her advice to you.
JoJo Fletcher's Top 5 DIY Tips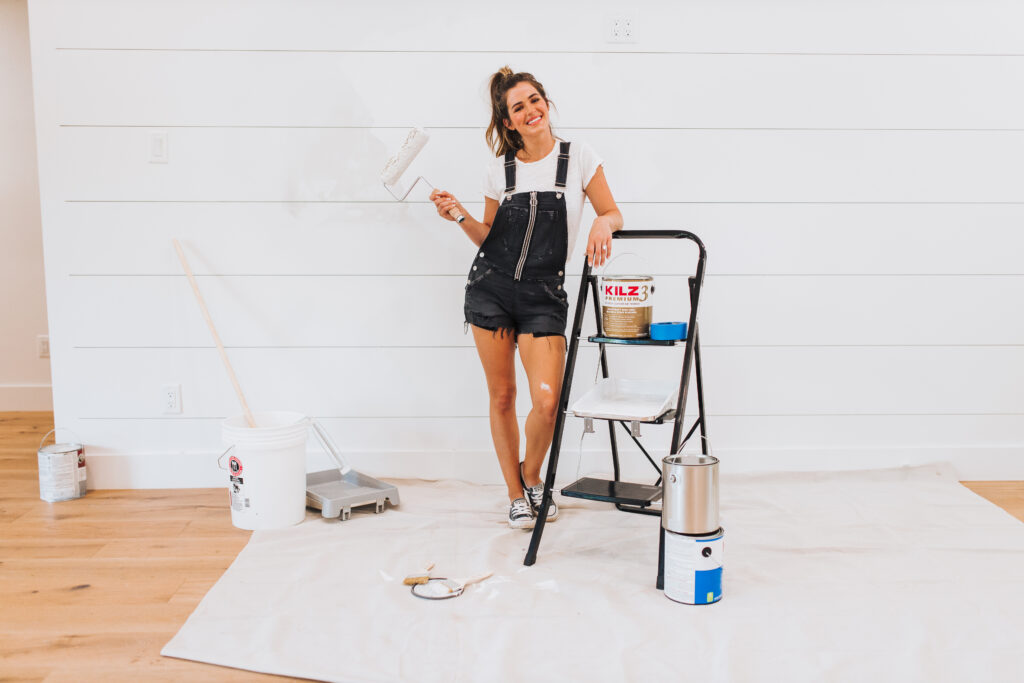 1. One of the easiest and most impactful DIY projects is…painting
"You can usually tackle projects like painting on your own over a weekend, and these changes can make a huge difference," says Fletcher. "Paint and primer in particular aren't too expensive, but can really boost your curb appeal and home value because the primer will ensure your paint looks sleek and vibrant for years to come, and the paint can update and elevate just about any interior or exterior space."
2. Leave the more structural, plumbing and electrical projects to the pros
There are probably good reasons why many structural projects need to be permitted by local authorities, and it's best to leave those to the professionals. Amateur plumbing and electrical fixes can also wreck havoc with the rest of your home. Don't get too ambitious.
3. Do your homework!
"I encourage anyone who is about to take on a DIY project to research in advance for inspiration, pro tips and products so you are confident once you get started," says Fletcher. "When in doubt, your local hardware store reps have a wealth of information, so if you have specific questions or are looking for general advice, they're a great place to start.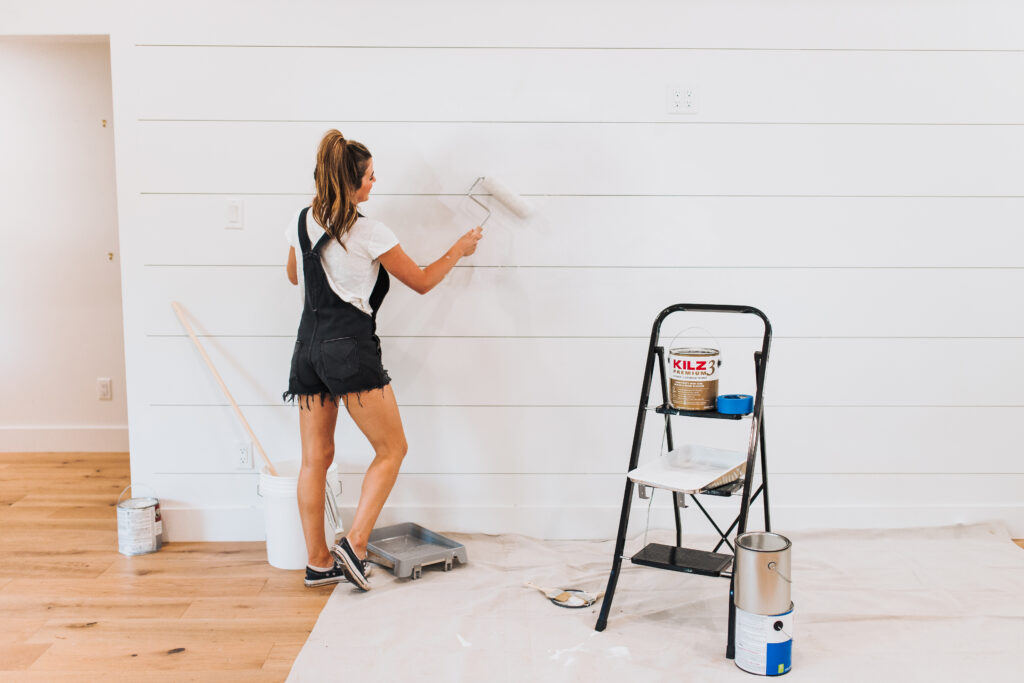 4. Always prep
"I think one of the most prevalent mistakes DIYers commit is starting projects without prepping correctly. And I get it, we're all eager and excited to get to work, and to make our visions come to life, but the preparation time is incredibly important and will help you avoid additional mistakes down the road.
When prepping a painting job, for example, Fletcher recommends KILZ primers, "They solve a wide range of problems, including blocking stains, helping transition a paint job from a light to a dark color, covering up unwanted odors, providing improved adhesion and preventing peeling or blistering issues and sealing porous surfaces like new drywall or wood, she notes.
"Even better, it helps prepare any surface before painting by providing better adhesion of the paint to the surface and improves the durability of every paint job. All of this is a must for completing a DIY project the right way," she concludes.
5. Color is king right now
"Previously I think many of us reached for neutrals for interior home projects because they're fairly safe and versatile," says Fletcher. "But lately I've seen many of my friends and designers playing with bright, bold or moody hues. Bold paint colors continue to be a hot DIY trend because it's a quick way to add personality and uniqueness to your home.
Fletcher is getting into the color craze herself. "I love seeing colors like this on accent walls, textured surfaces or features in the home like built-in shelving or archways. For example, I selected Kettle Black, which is a dark blue with a black undertone, for the shiplap wall in my office," she says.
Now see what fellow reality star David Parnes has to say about fixing up a home to sell.
Former Bachelorette JoJo Fletcher currently stars with fiancé Jorden Rogers in a home renovation show, and she's come up with easy DIY tips anyone can try.