What's on your coffee table? Takeout containers? Magazines? Your feet? Is it empty, perhaps, because the dog would clear the whole thing off with one tail wag?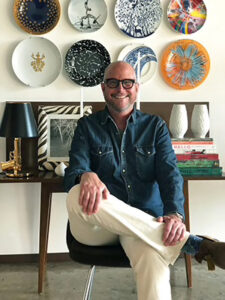 Interior stylist Russell Brightwell, wants to help you transform your coffee table from tragic to terrific, achieving a look that's both curated and polished. After all, a coffee table is often a major focal point in a room. Why not be proud of it, rather than embarrassed by it?
Brightwell should know. After spending 30 years as an advertising creative executive in New York, London and Houston, he created a new buying experience, working directly with the clients and interior designers to create the depth and texture that can make a room sing, pulling from his current inventory and gathering from an international resource network. He can pull together a room, or a coffee table within, in his sleep.
Lucky us! He's letting Really Rather readers know:
How to style a coffee table
Divide & conquer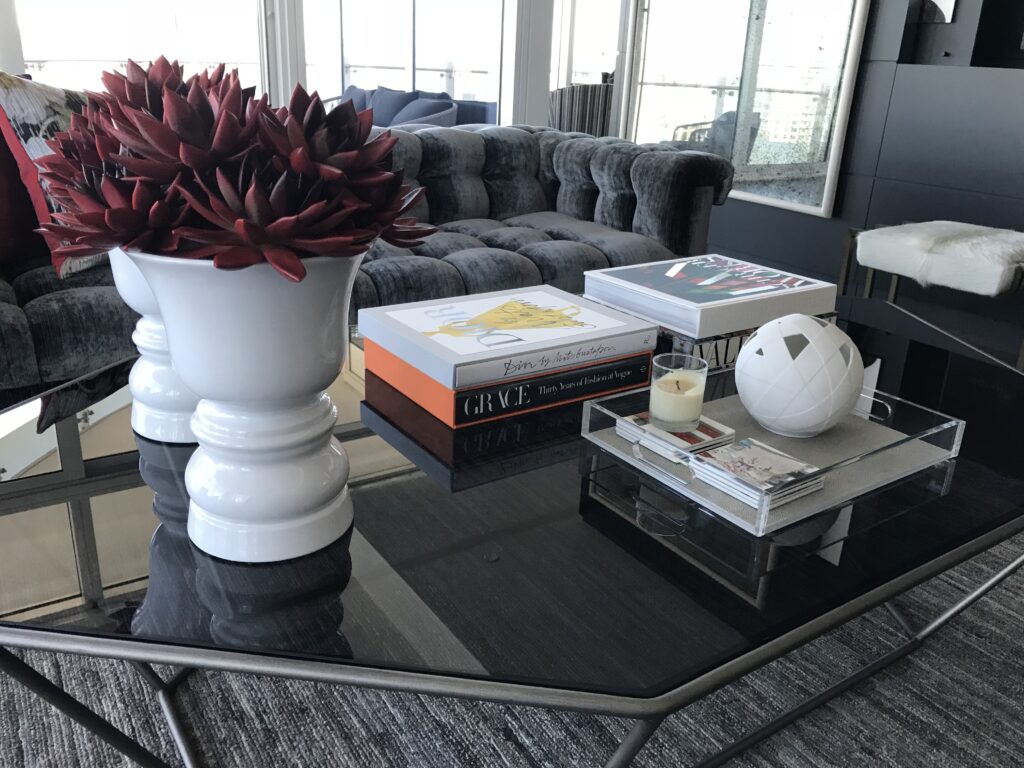 Create an organizing principle by dividing the surface into equal sections. A large square table would be split into quadrants, while a bench style table might be divided into 3 sections. This will give you a place to start and a way to keep the surface looking purposeful.
Lay a foundation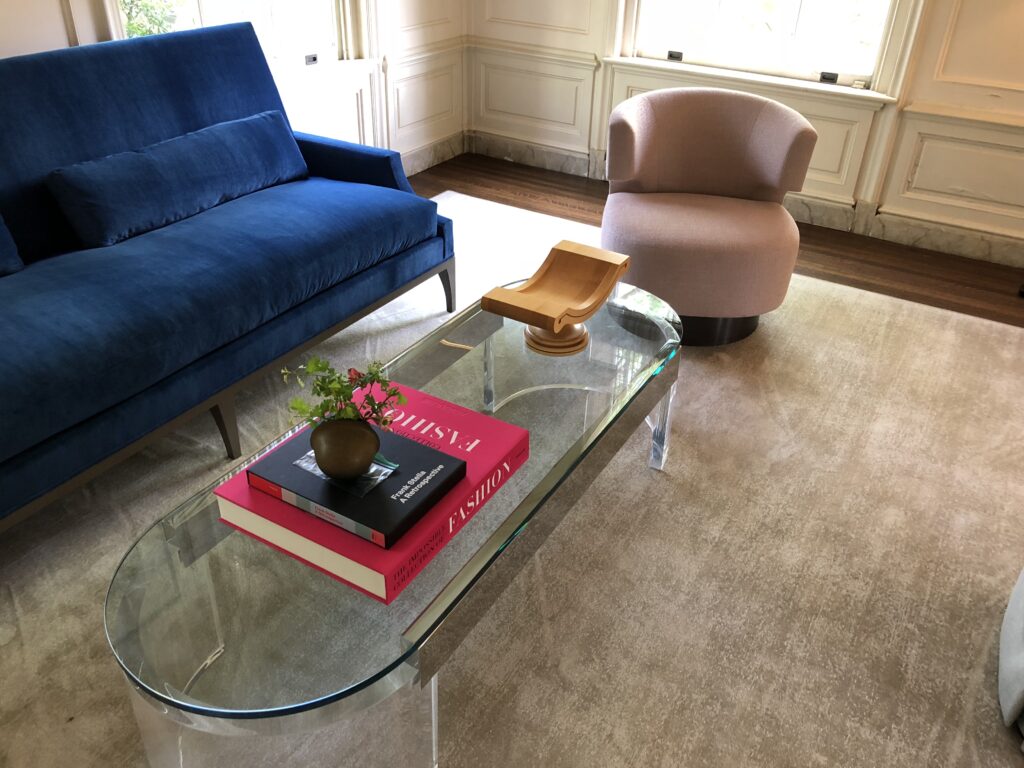 Coffee table books are great for, you guessed it, coffee tables. Stacks of books define your quadrants or sections. Be conscious of the color of your books – pops of color might be just the thing you need to make the room sing. Books also create varying heights. You could stack one section with 4 books, another with just 1, and the third with no books, ­ creating platforms of different heights for your accessories.
Try a tray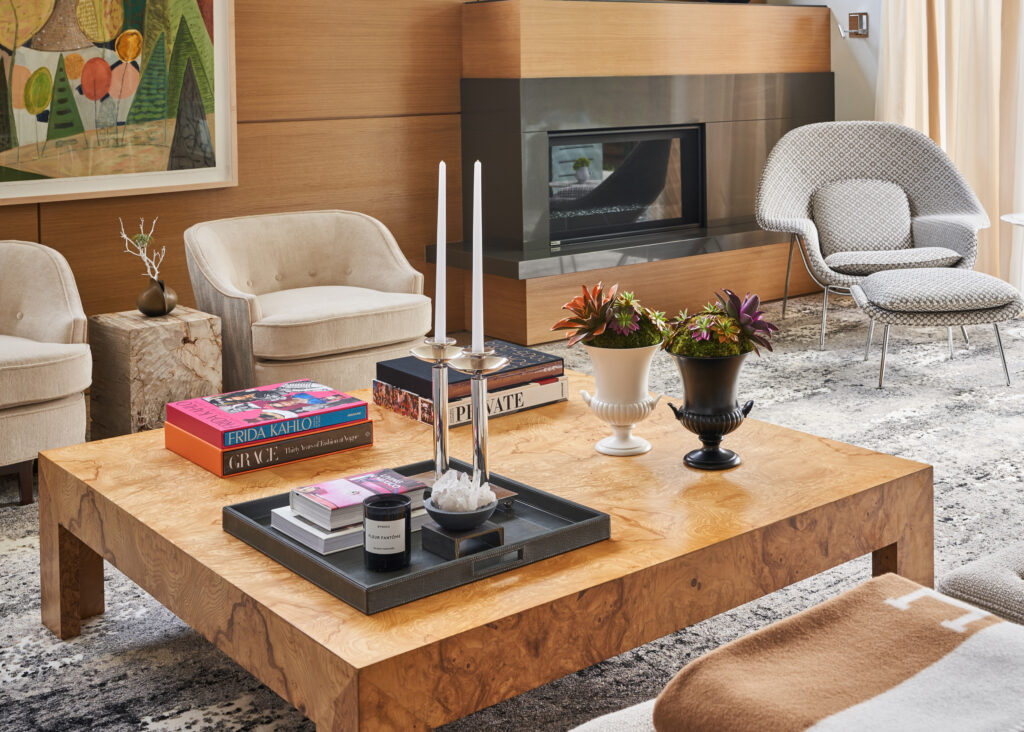 Adding a tray creates a secondary surface to accessorize. A tray can define an area and adds another visual layer. You can place a tray on the tables surface or on a stack of books as well as the tray fits within the edges of the top book. A tray can hold some combination of a vase, candlesticks, coasters, and/or a scented candle.
Reach new heights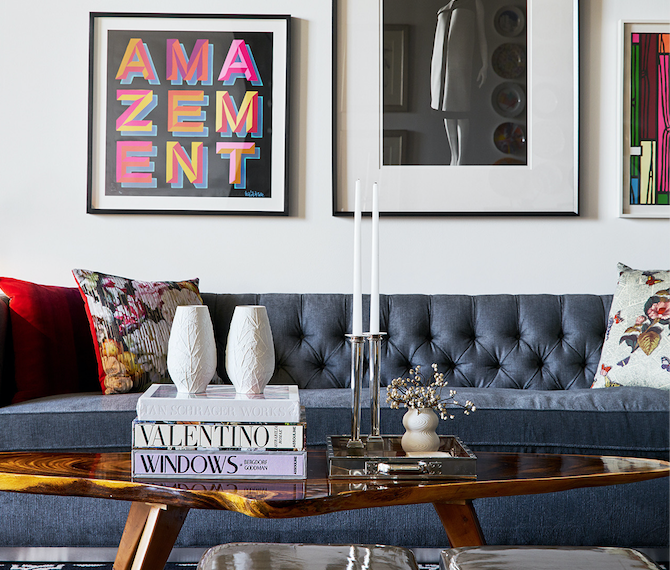 With books and trays being fairly horizontal, it's time to add some strong vertical elements to the table. A pair of silver candlesticks can give a table a needed shot of height and shine. A single larger object or vase can become a focal point.
Go green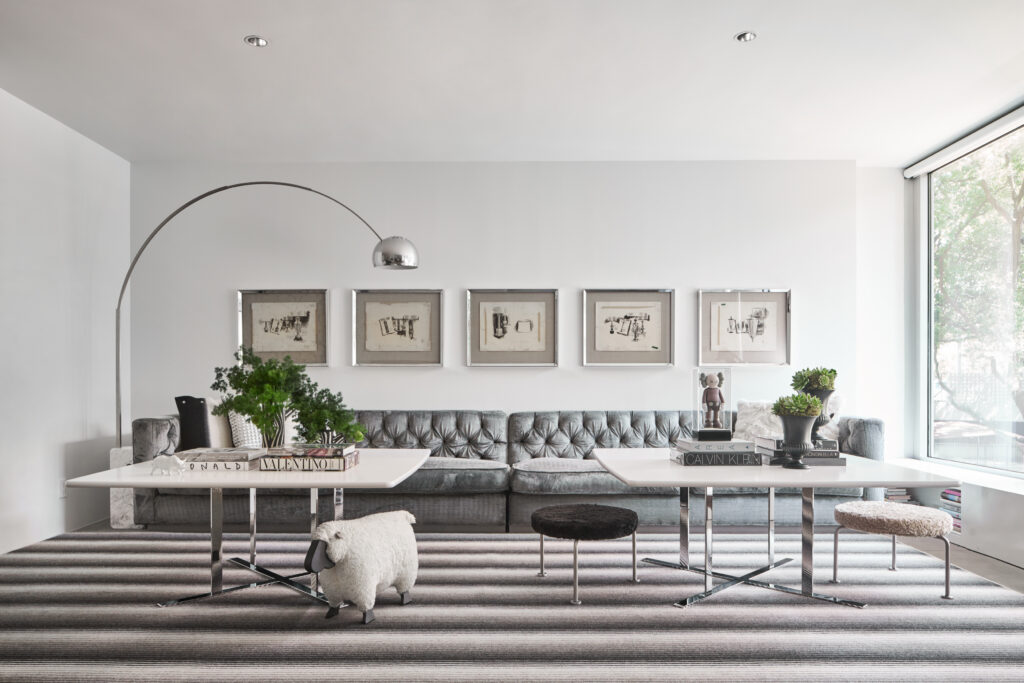 Whether a tall vase of flowering branches or a low bowl of roses, flowers and greenery bring a bit of the outside in. And for some reason, a pop of green ALWAYS elevates a surface, providing a finishing flourish to any tablescape.
Design expert Russell Brightwell reveals how to arrange a coffee table in 5 simple steps. Go from junk pile to just perfect.