There once was a time when conventional wisdom dictated that upscale retirement meant luxury living in an exotic locale, with your own maid, gardener, and dining out in gourmet restaurants. But now, with so many businesses allowing their employees to work remotely, you might as well live in Malaysia as Minneapolis, right?
Internationalliving.com highlighted five locations outside of the U.S., where you can automatically upgrade your standard of living at a cost that is far less than a comparable lifestyle back home in the U.S.
Read on to discover how expats are enjoying luxury living for less in luxury in 5 different countries.
Johor Bahru, Malaysia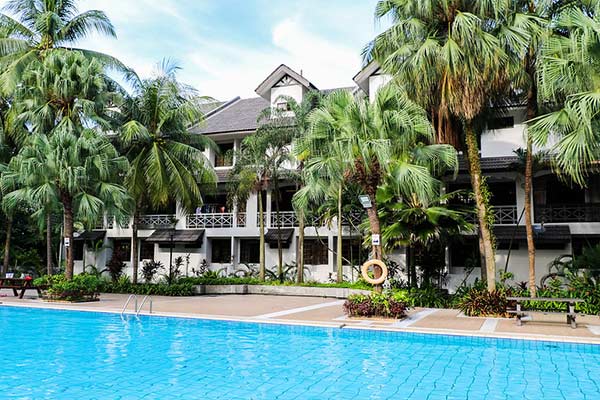 Johor Bahru lies at the tip of the Malaysian peninsula, not far from the wealthy island nation of Singapore. Two bridges connect the countries.
"Almost everything in Johor Bahru is one-third the price that it would cost back home," says expat Jodie George who lives in Johor Bahru.
A couple can live comfortably in Johor Bahru with a monthly budget of around $1,700. That includes renting a modern and comfortable Western-style apartment, owning a car, eating out several times a week, and all incidental expenses.
A typical example of what is on the market is a 936-square-foot, furnished, two-bedroom apartment. It's on a high floor, with a good view of the city. The $460 monthly rental includes a swimming pool, gym, and security. It's within walking distance of the KSL City Mall, which has some of the best shopping and restaurants in Johor Bahru.
George says, "We're a 90-minute flight to Thailand and Vietnam, and the budget airlines are so inexpensive. We've been to seven countries since we've been here."
Chiang Mai, Thailand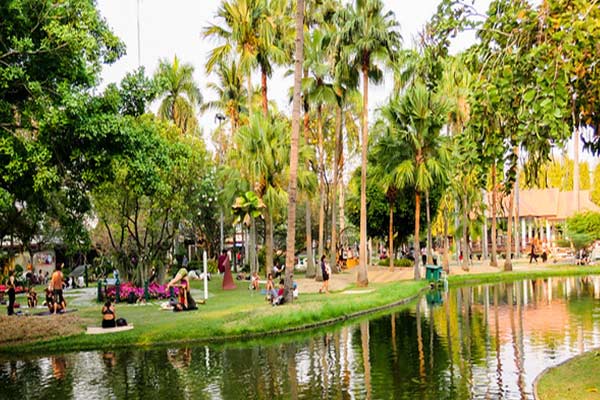 Chiang Mai is Thailand's second-largest city. With its hundreds of golden temples, wide variety of international restaurants, stunning surrounding countryside and outdoor activities, this northern Thailand city has something to offer everyone. The year-round tropical climate is a bonus.
Markets scattered throughout the city offer locally grown fruits and vegetables along with a variety of prepared dishes for as little as a dollar apiece. Those who seek more familiar foods can find a wide selection of imported goods at any of the large supermarkets in town.
Some expats prefer to live along trendy Nimmanhemin Road, with its upscale condos and eateries, designer boutiques, and popular bars. Others prefer being in or near the old gated city. But for many, living in the nearby countryside is the ultimate lifestyle. There, they can have a big garden, grow their own fruits and vegetables, and enjoy a spectacular view of the nearby mountains.
"The chance to live an opulent, resort lifestyle is at your fingertips," says Rachel Devlin. "You'll find the top resorts offering gym memberships to local expats—they're a bargain. For just over $500 a year, you can have a membership to the Rati Lanna Resort & Spa. A further 10% discount on meals means that you can eat under a traditional Thai pagoda, while water features splash and golden fish swim in the surrounding water gardens."
Chiang Mai has always been known as one of the main cultural hubs of Thailand. This coupled with the fact that it is a university town, results in many art and cultural displays throughout the year both at local galleries and at a large number of annual festivals. The more than 30,000 expats in the city have given rise to an active international club that holds monthly meetings.
In Chiang Mai, a couple can live the good life from $1,165 a month.
Olón, Ecuador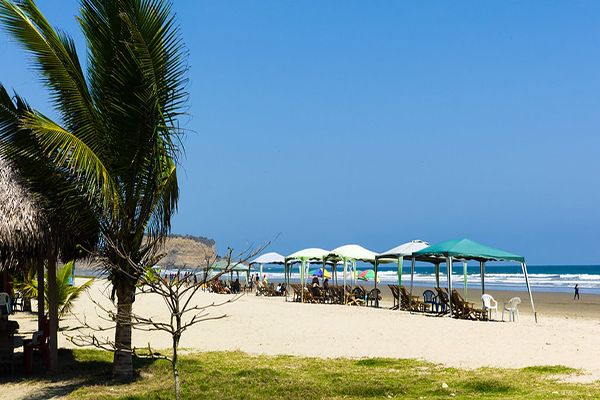 Located on the southern shores of the Pacific Ocean in Ecuador, in the quiet fishing village of Olón you'll find wide, sandy beaches on one side of the main road through town and lush green hills on the other.
Most tourists stop at the flashy party town of Montañita, and never realize that beautiful Olón is just on the other side of a bluff. But on the east side of Olón you'll find bamboo forests and fruit trees growing on rolling hills. It's not unusual to see horses or cattle slowly grazing their way across fields where tropical flowers like Bird of Paradise grow wild.
On the west side, there is a seven-mile stretch of beach where you can swim, surf or just relax in a beachfront restaurant with your toes in the sand, enjoying a fresh seafood meal and incredibly colorful sunsets.
Bill Stanley and Caroline Belfour moved to Olón from Dallas. They live in a 2,800-square-foot duplex that they bought for $240,000, within walking distance of the beach. "In Florida or California," Belfour points out, "it would have cost us millions."
Olón has a little of everything: English-speaking doctors, international cuisine, personal services, bars, restaurants, fish market, pharmacies, grocery stores, an excellent beach, and a wide range of property for sale or rent.
A couple can live well in Olón (and other small communities along Ecuador's Pacific coast) for as little as $1,700 a month.
Medellín, Colombia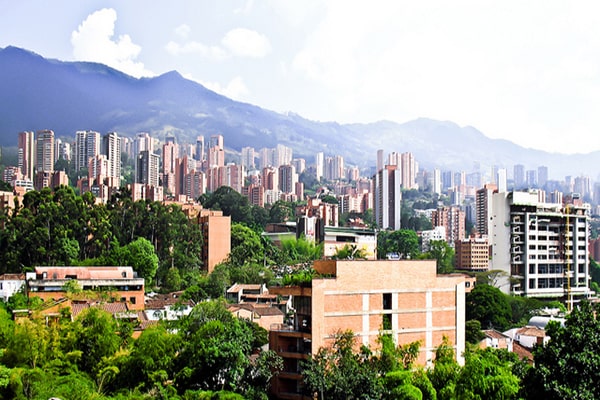 Medellín is a cosmopolitan city with a neighborhood feel. Set in the middle of the Andes Mountains, Colombia's second-largest city is known as the City of Flowers, because its spring-like climate year-round enables Medellín to always be in bloom.
Although the greater Medellín area has a population of nearly three million, the city really feels more like a lot of neighborhoods connected to each other by green spaces. Accented with green parks, flowers that are always in bloom, gurgling brooks and hundreds of birds in brilliant colors, Medellín feels smaller than the metropolis it is.
The city offers super high-end living for significantly less than what it would cost in the States. You can find expats living in most areas of the city, but the highest concentrations are in the neighborhoods of El Poblado and Laureles. El Poblado is known for its terra cotta high-rise apartment buildings and steep hills, and offers some of the most impressive mountain and city views.
Bruce LeMaster traded life in Raleigh, North Carolina for Colombia's second-biggest city. Medellín's proximity to the United States too was a factor in Bruce's decision, with easy access to his family an important factor. "I have two daughters in the U.S., and I wanted it to be easy to visit back and forth, so Medellín was a good choice."
LeMaster loves Medellín's favorable cost of living. "I've got a furnished one-bed apartment in the Laureles neighborhood at $465 a month and I have a housekeeper come to my apartment once a week—it's $14.50 for the day."
With over 30 universities, an array of art and history museums, theaters, restaurants, and several sports complexes, Medellín has a very cosmopolitan vibe. The Metropolitan Theater presents a varied program of international classical music, jazz music and dance performances.
Including rent, internet, a healthcare plan, and a maid, a couple can live a great life in Medellin for $1,394 to $1,994 a month
Panama City, Panama

Panama City is the capital and largest city of Panama, where you can enjoy inexpensive cosmopolitan living with many of the conveniences you'd expect in New York, Miami or any other major first-world city
Panama City boasts a skyline of skyscrapers, modern office buildings, condo complexes and hotels of shining glass and steel with world-class views of the Bay of Panama. The city is a major international commerce and banking hub, home to more than 80 of the world's largest banks, scores of international non-profits and giant multi-nationals.
Jessica Ramesch enjoys the gourmet restaurants, art galleries, attractive parks and bayside promenades of Panama City, as well as the hip city-center zones that feature great bars and restaurants. "In my favorite areas I'm seeing listings for as little as $1,100 or $1,200 a month," she says. "These may not have ocean views, but they're central neighborhoods on the metro line, walking distance from cute little cafés and tapas bars."
"Another thing I've taken advantage of here is the good, reliable hired help," Ramesch adds. "When I lived in the green Clayton sector of Panama City, my gardener charged me just $15 for a full day's work. I had him come by once every two weeks to help clear fallen mangos, cut the grass and prune or weed as necessary. He even helped care for my delicate orchids."
In Panama City, a budget of $1,800 to $2,800 (housing included) is plenty for a couple to live comfortably and to enjoy a truly cosmopolitan life, no skimping required.
For more on luxury living for less in exotic locations, see the original feature on InternationalLiving.com.
Now find out how to get to know your neighbors once you move.
If you're working remotely anyway, check out these five exotic locations where luxury living for less is the gold standard.