Do you love the idea of growing greenery indoors, but bored by the same old peace lilies, ivy and spider plants? Do indoor orchids look great for a few weeks but eventually whither and die, never to bloom again?
We all know that live plants are an attractive and relatively inexpensive way to stylize your tabletops, decorate your desk, spruce up your windowsill or display on a shelf. They can even help the air quality of your home. Artificial plants just don't have the same effect. Granted, faux plants don't whither and die, but they do collect dust, and often look fake and (dare we say it?) common.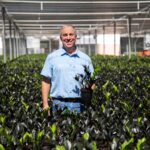 Why not try something live that's rare but hardy, and as unique as you are? International plant hunter Mike Rimland and his team at Costa Farms have searched the globe for easy care varieties that will make your home look new and fresh, without the assistance of a special indoor gardener who charges a fortune to come in and spritz your plants  once a week.
5 Cool New Easy Care Indoor Plants
The Little Fiddle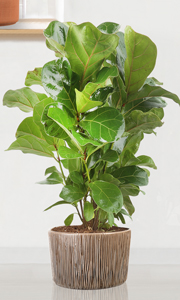 After the Fiddle Leaf Ficus gained popularity in the houseplant world, people were looking for the next big thing, and that title went to the miniature version called The Little Fiddle. Boasting bold leaves yet remaining small, it is the perfect size for desks and tabletops. Over time it matures to an adorable small tree about four feet tall. And since it's a much slower growing version of its full-size cousin, houseplant owners don't need to worry about it growing out out of control. 
Raven® ZZ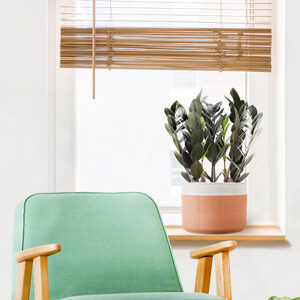 Raven® ZZ is an ultra-trendy new variety featuring lime-green new growth that matures to a stunning purple-black color, making it one of the most desirable plants around. Black plants like this are considered "super-hot" with houseplant enthusiasts and in high-demand currently. Known for being one of the easiest houseplants to care for, it is perfect for houseplant owners with limited experience and skill.
Network Calathea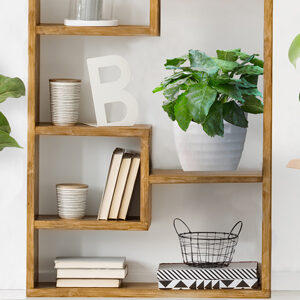 If you're looking for a super-hip plant that requires minimal light and still has foliage featuring rich patterns, this is it! You can place the Network Calathea just about anywhere due to their tolerance of low light, and they standout no matter where they're placed. That's due to the exclusive new patented variety named Network™ that was found in Europe and features boldly veined leaves making you think of The Matrix movies. A helpful hint: Network™ Calathea has a variegation pattern that isn't noticeable from several feet away, so make sure to place this plant at eye-level on a table or shelf.
Polka Dot Begonia Maculata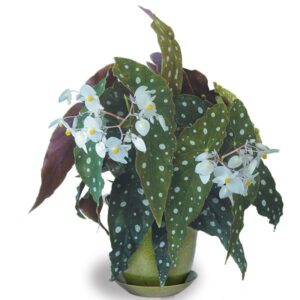 Discovered in the Amazon rain forest, you'll feel your space transform immediately when you place the Polka Dot Begonia Maculata in the room! It features rich, bronzy-green, wing-shaped leaves that are playfully spotted with striking silver dots. It also boasts a rich reddish-purple on the backside, adding to the high-fashion look that everyone seems to be showcasing in their homes and even on their social media. With good care, over time the Polka Dot Begonia can grow 2 feet tall and bear clusters of white flowers. 
Little Swiss Monstera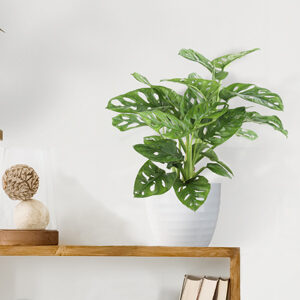 Join the trend – #MonsteraMonday is a growing hashtag on Instagram, having accumulated more than 225,000 posts, with more being added every week! If you don't have the space for the big, bold Monstera, then the Little Swiss Monstera is the perfect in-between solution. The Little Swiss is an easy-growing vine that features adorable split leaves. Even though it doesn't grow like the bigger variety, still make sure to give it some space. As it grows, it can trail six feet or more, plus its leaves get bigger too!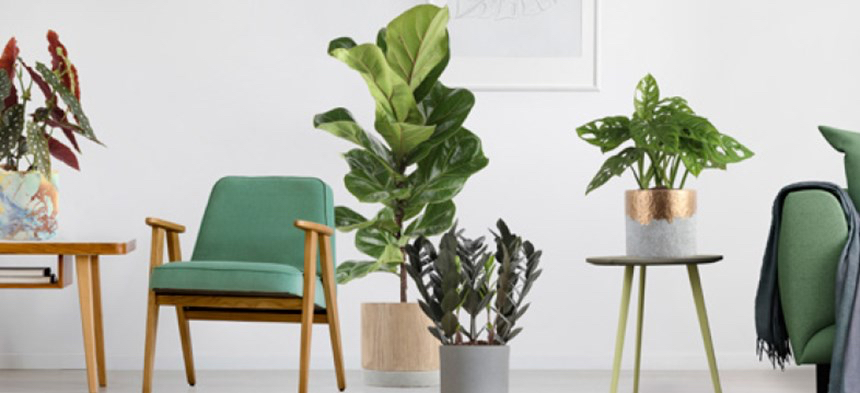 New, easy care indoor plants like the Little Swiss Monstera, Raven ZZ and the Polka Dot Begonia Maculata sound as fun as they look.