Oh the weather outside is frightful
But the fire is so delightful
And since we've no place to go…
You can stop right there for what could well be the most apropos holiday song of 2020. Evidence shows that people are not going to do as much traveling and visiting this year, and as a result, they're making their own home sweet homes comfier and cozier, both inside and out.
There is indeed something very appealing about snuggling down in your very own space, doing everything you can to make it warm, cheery and bright. To help you with this, we turned to design expert Elena Colombo, owner of FireFeatures, a design and build firm that specializes in custom work including fire bowls, water and wind features, and environmental sculpture. She generously gave us some toasty tips on how to perfect the outdoor living space.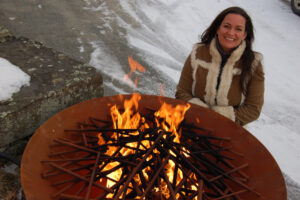 Colombo is a classically trained sculptor and architectural designer whose clients have included luminaries such as Larry Ellison, Lisa Marie Presley and Anne Rice, as well as hotelier Andre Balazs and landmark properties including Pebble Beach Golf Resort, Vail Cascade Resort, Washington DC Hilton, Dallas Ritz Carlton, The Fairmont Ghirardelli Square, Jonathan Adler's Parker Palm Springs, and the Hotel Roosevelt in Hollywood.
"I am ever inspired by the elemental nature of fire, and the primal need we have for it," says Colombo. "Fire serves both our need for beauty and our instinct to gather around a warm lighted place; it is a destination wherever it burns. For nearly 700,000 years we have shared food, stories, and experiences around the fire."
Whether you're looking to comfortably and cozily congregate in your small back patio or your larger backyard, Columbo offers 5 tips that can be used to warm up just about any outdoor living space. Take a look:
5 Tips for Sparking Up the Ultimate Outdoor Living Space
WEATHER-PROOF SEATING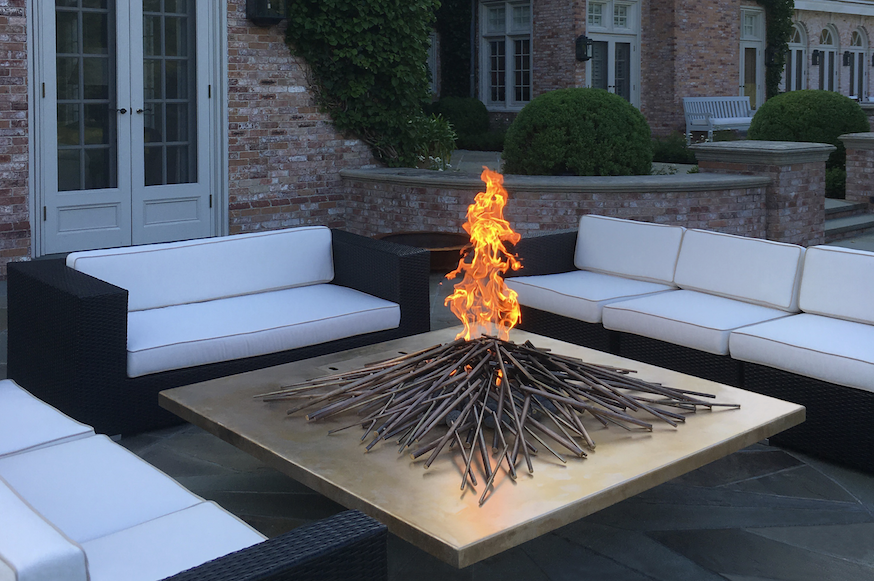 One of the most important elements in an outdoor living space, seating must be both comfortable and weather-resistant. Cushioned seating and weather-proof throw pillows add character. Whether you go for solid colors or festive prints, make sure seats are comfortable and people will want to stay in them for hours on end.
EASY INDOOR ACCESS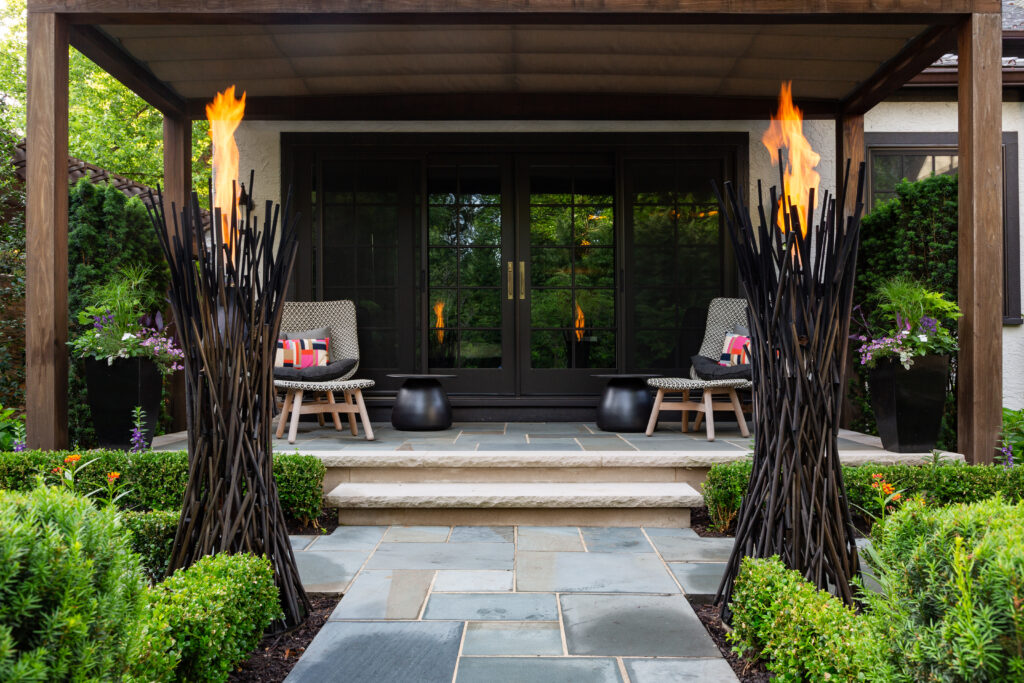 Don't forget: proximity to indoor amenities (like the powder room) is always a big plus. I recommend creating outdoor spaces as close to the house as possible.
THE PERFECT FIRE FEATURE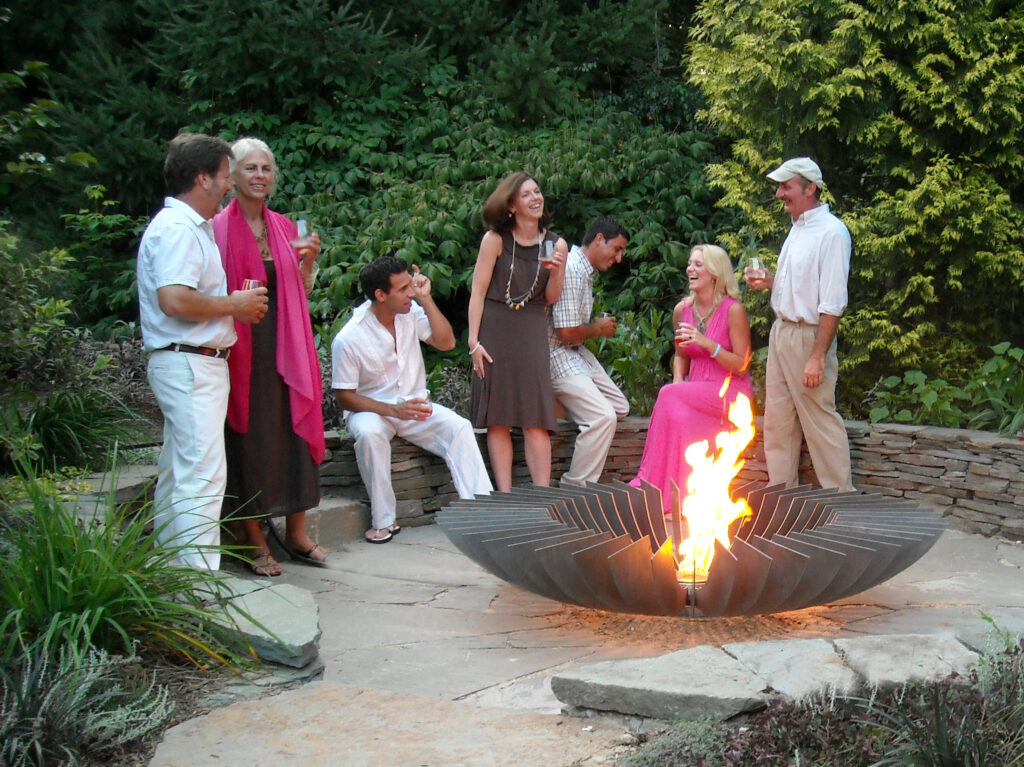 Just like an indoor fireplace is a gathering place and hearth in many homes, an outdoor feature has the same effect. It's a place family and friends gather for drinks, laughs and, of course, smores. Depending on the size of your space, a fire feature accentuates a landscape and can be as useful as it is beautiful, keeping guests warm and toasty on winter nights
WALKING PATH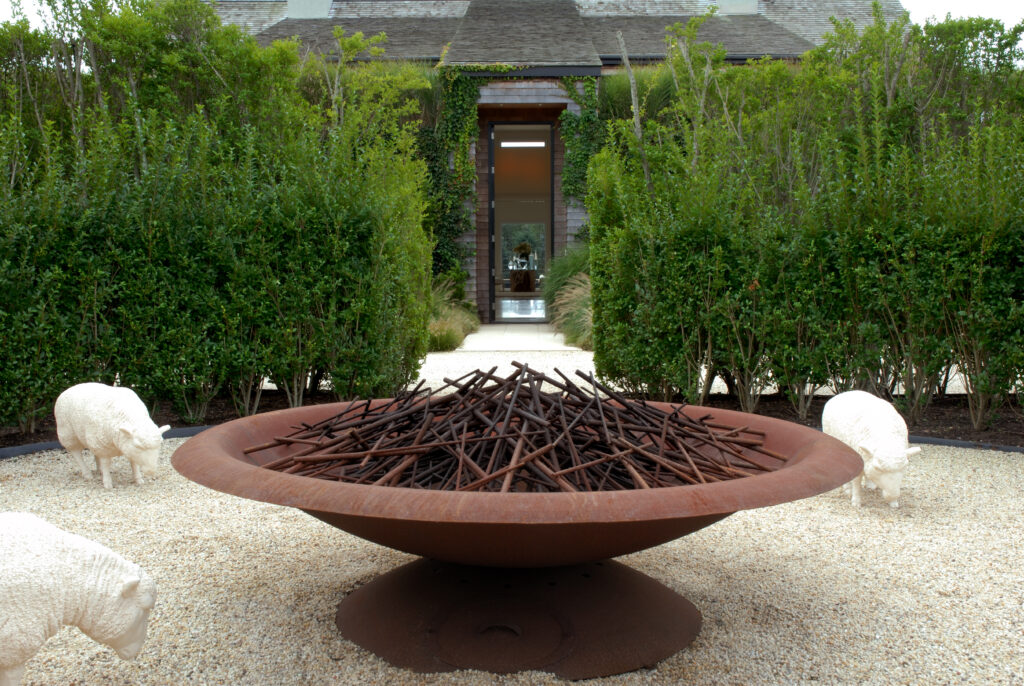 A clear walking path from your back door to your backyard seating area is always a nice touch and prevents your lawn from getting trampled on. Cobblestone, pebbles, rock, brick are all good walking path material options (some more high-heel friendly than others). You can add flowers or plants to either side of the path to beautify it. Do make sure the path is well lit, so guests can easily find their way late at night.
LIGHT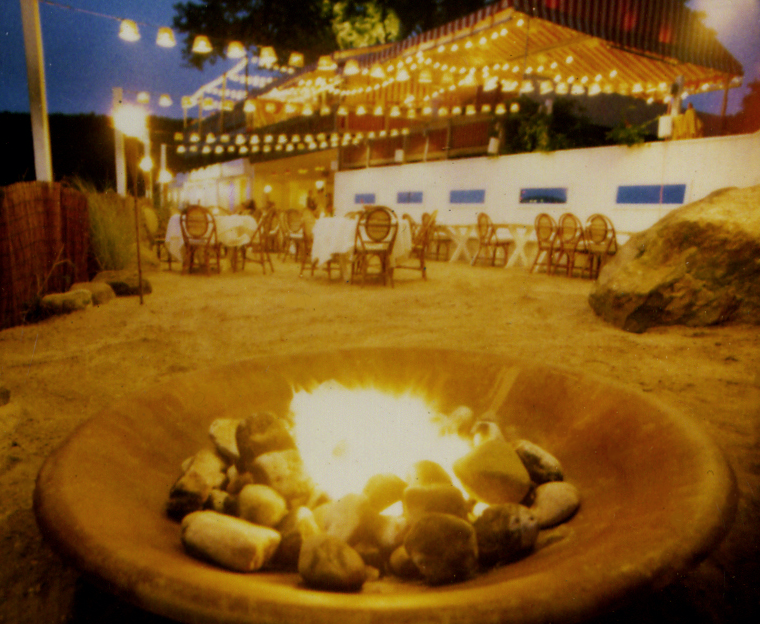 String lights and lanterns add a romantic ambiance to any outdoor space. Just make sure it's flattering light (avoid fluorescents). Nobody likes to look gray and nobody likes to look at other people looking gray.
Design expert Elena Colombo reveals how to design the perfect outdoor living space — with fire features.