Everyone knew that the great Penny Marshall, who passed away in December of 2018, was a superlative comedic actress, director and producer. But who knew she was such a fascinating collector?
Fans and fellow collectors can now get an up close look at that side of Marshall's multi-faceted personality, many of the  one-of-a-kind pieces from her estate will be sold at an online-only auction. Featuring rare American lighting and other remarkable personal belongings, the auction will take place Sept. 13 at 10 a.m. PDT, but you can see the collection right now, at the Abell Auction Co. website.
Marshall, of course, was a favorite as Laverne DeFazio on the TV sitcom Laverne & Shirley (1976-1983). She made her directorial debut with Jumpin' Jack Flash (1986) before helming Big (1988), the first film directed by a woman to gross more than $100 million at the U.S. box office. Among numerous other television shows and films, she went on to direct Awakenings (1990), which was nominated for an Academy Award for Best Picture, and A League of Their Own (1992), which grossed over $132 million at the worldwide box office. It's also one of ReallyRather's all-time favorites. There's no crying in baseball.
While she was slaying in the entertainment industry, Marshall also acquired art, memorabilia and collectibles reflecting her unique interests and lifestyle. She collected vintage signage, rare American ceramics, outsider art, Stickley and other Arts & Crafts furniture, and Americana, so much of which will be sold at the online auction.
Tracy Reiner, the daughter of Marshall and actor/director Rob Reiner, talked about the sale. "This auction is very personal to our family and includes my mom's most beautiful, fun and interesting collectibles, including an expansive array of American folk art and lamps.
"My mom was often attracted to people and things that went unacknowledged. She wanted others to remember each artist's era and work, and championed each collection into some recognition. The collections of my mom and her dear lifelong friend Carrie Fisher were to revere the unseen artists."
Who knew?
We at ReallyRather combed through the catalogue—and it took hours, because everything is so interesting and unusual — to find five items that ranked among the most intriguing. We hope you'll like them too. You can see all the rest in the online auction catalogue.
Our 5 Favorite Things From the Penny Marshall Estate Auction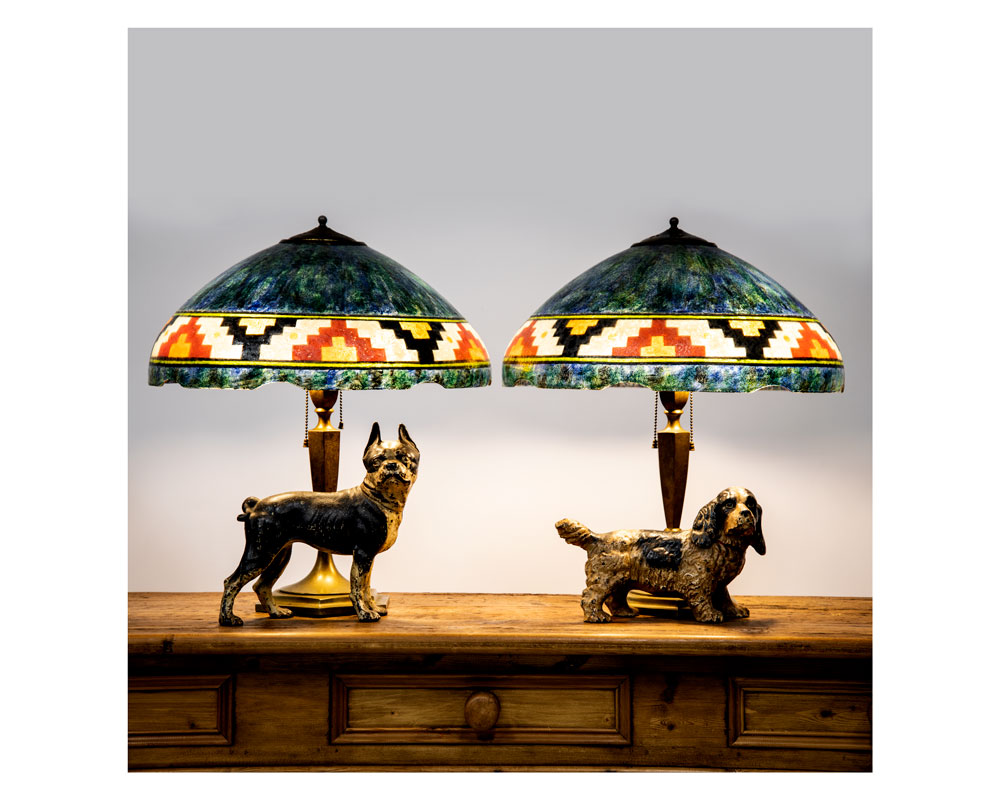 A pair of Handel Native American motif table lamps, estimated to go from between $5,000-7,000. These are among the finest of numerous vintage stained glass and elaborately hand painted lamps that make up the majority of the offerings.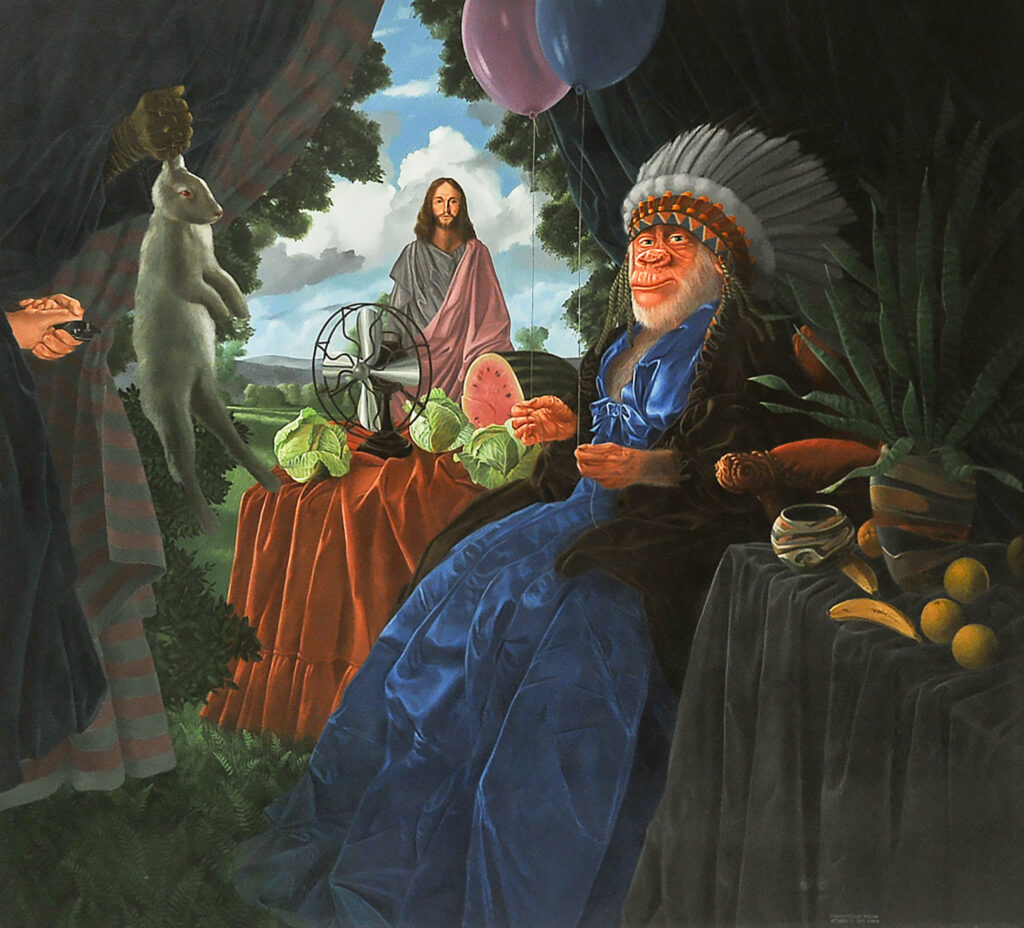 The Donald Roller Wilson painting "Libra," painted in 1971, estimated to sell for between $35,000-$40,000. Both whimsical and masterful, the painting measures 65 x 71.5 inches, and would definitely make a unique addition to anyone's collection.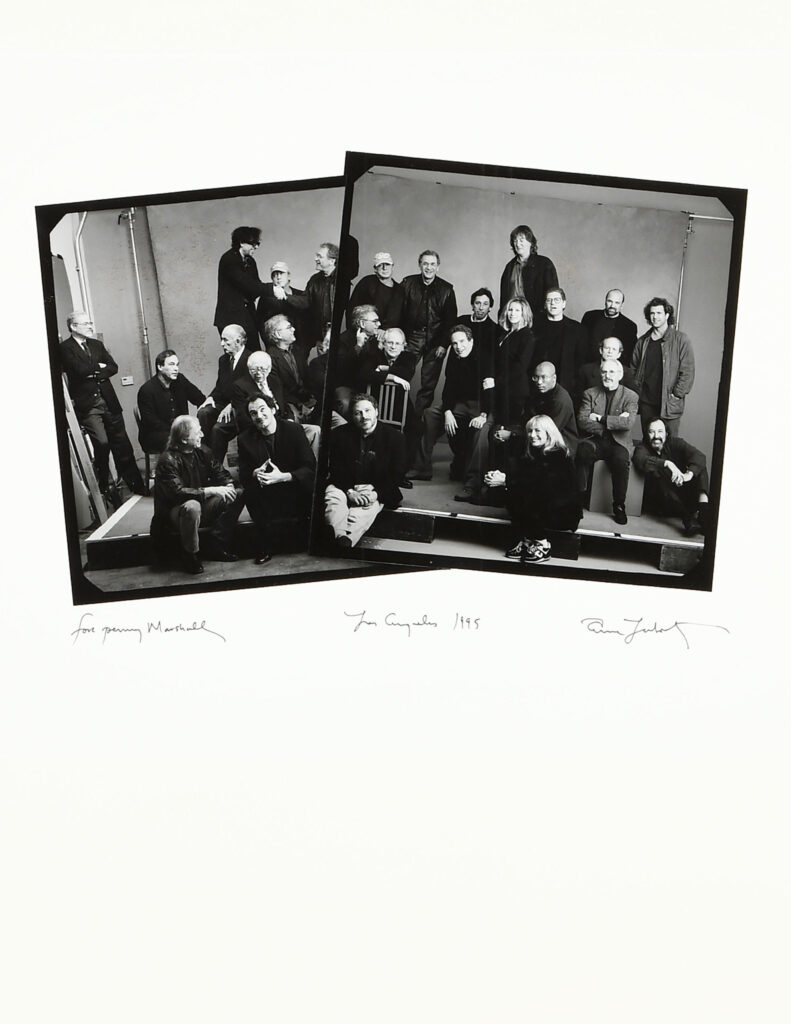 This Annie Leibovitz double photograph of famous directors, estimated to sell for between $5,000-$7,000, may be our favorite lot. How many directors can you identify? Note the only two females in the picture.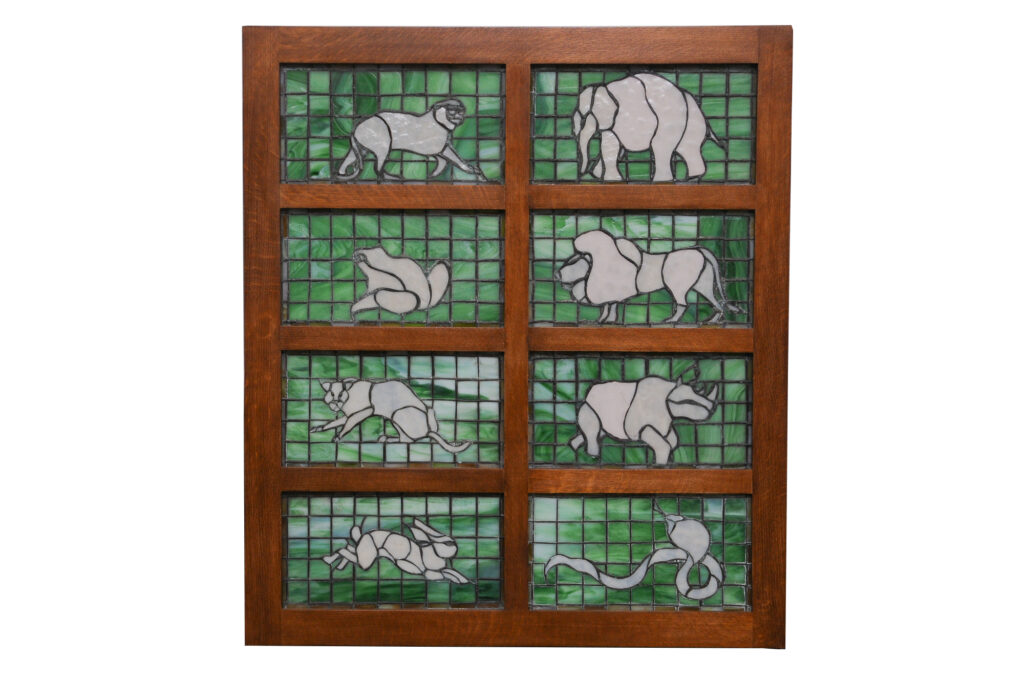 The Bigelow Kennard & Co. screen, circa 1910, made of eight smaller stained glass panels set in a custom hinged back lit cabinet, is just absolutely gorgeous. It's estimated to sell for between $6,000-$8,000, but we're betting bidding will be fierce, and it will go for much more.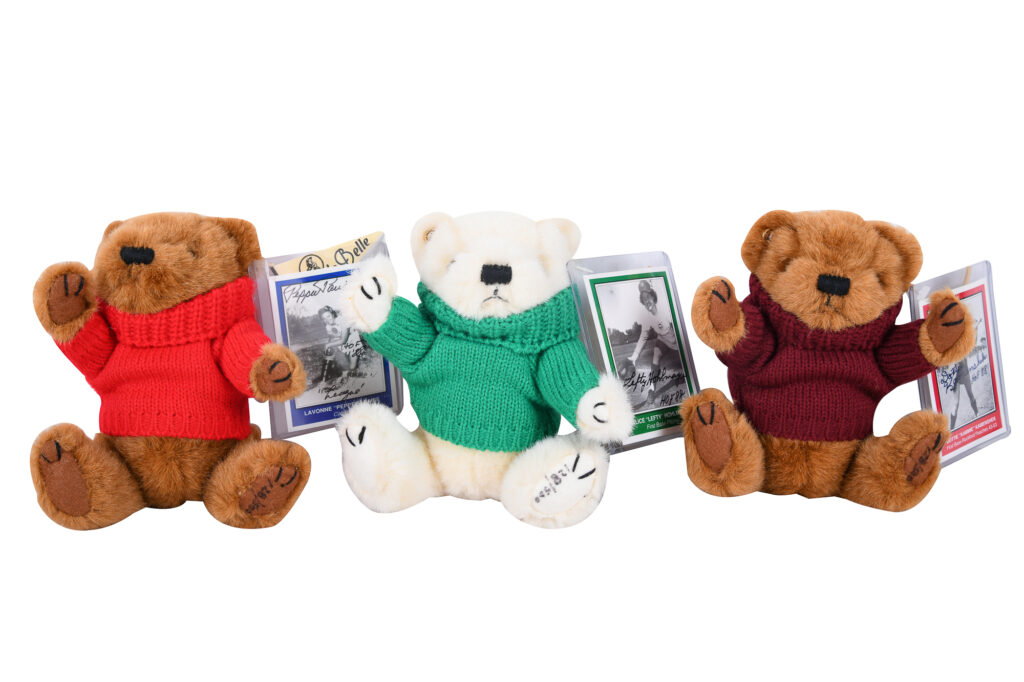 Perhaps this is the sweetest and most meaningful lot of all — three signed All American Girls Professional Baseball League cards, including Alice "Lefty Holmayer, Dorothie "Kammie" Kamenshek and Lavonna "Pepper" Paire. Each is attached to a numbered limited edition All American Baseball Bear. The trio is estimated to sell at somewhere between $600-800.
There are actually quite a few beautiful, quirky and reasonably priced items, and we are SO going to be there bidding! We'll keep you posted if we win anything.

If auctions are your thing, check out our run downs on the most expense purse auction, and the most expensive wine auction.
The Penny Marshall estate auction is a once in a lifetime chance to place a winning bid on some remarkable items once beloved by a true Hollywood icon.