This time of year there's no use fighting it — just embrace the phenomena, and enjoy all the new pumpkin spice products the web has to offer.
After all, we're kind of wired to love the stuff. The taste and smell of pumpkin spice can go directly to the amygdala, which is the emotional center of the brain, and can bring back warm memories of home, family time, parties and feasts. The cerebral cortex doesn't lie — it encourages you to indulge in the pumpkin, because of the positive associations it conjures up.
Savvy marketers take advantage of this, sparking our interest by making it available for a "limited time," just when the pumpkins are ripe on the vine. They're also good at associating pumpkin spice with treats and good times. How can we resist?
We say, why bother trying? We've searched high and low to come up with this list of tasty goodies you may not have tried yet, but will be thankful when you do.
5 Favorite New Pumpkin Spice Products
Pumpkin chocolate chip cookie dough
Doughp  (get it, 'dopey') is an edible and bakeable cookie dough, made with simple ingredients in a kitchen, not a factory. There are a seemingly infinite number of flavors, but right now, we're all about the Pumpkin Spice, of course, which is a pumpkin spiced cookie dough with white chocolate chips and marshmallow cream. Enjoyed it straight from the container or baked into delicious cookies and desserts. It comes in 5 oz cups, and your best bet is to get it in a four pack, because you might want to try a few other flavors as well. Also, a portion of the proceeds go to the SHE RECOVERS® Foundation.
Pumpkin Spice Tea
For a pumpkin spice tea that's all about relaxation and not too sweet, try this mixture of pumpkin and spices like cinnamon and nutmeg in a rooibos, or red bush tea that's entirely herbal and 100 percent caffeine-free. Each tin of pumpkin spice tea is filled with 20 sachets. And what's more, Harney & Sons donates a percentage of their sales to environmental non-profits that help save the planet.
$23.16 on Amazon, with a 40% discount code available on site
Daisy Cakes Pumpkin Pound Cake
Add a little something different to your Thanksgiving desert menu with this Daisy Cakes Pumpkin Pound Cake. The photo alone is enough to make you drool! As if the buttery and moist cake weren't enough, they put a caramel and cream cheese filling in the center. As you may or may not recall, Daisy Cakes catapulted to success after appearing on Shark Tank, catching the backing of veteran shark Barbara Corcoran. They makes and ship hand-sifted, made-from-scratch cakes to all 50 states.
Pumpkin Spice Superfood Creamer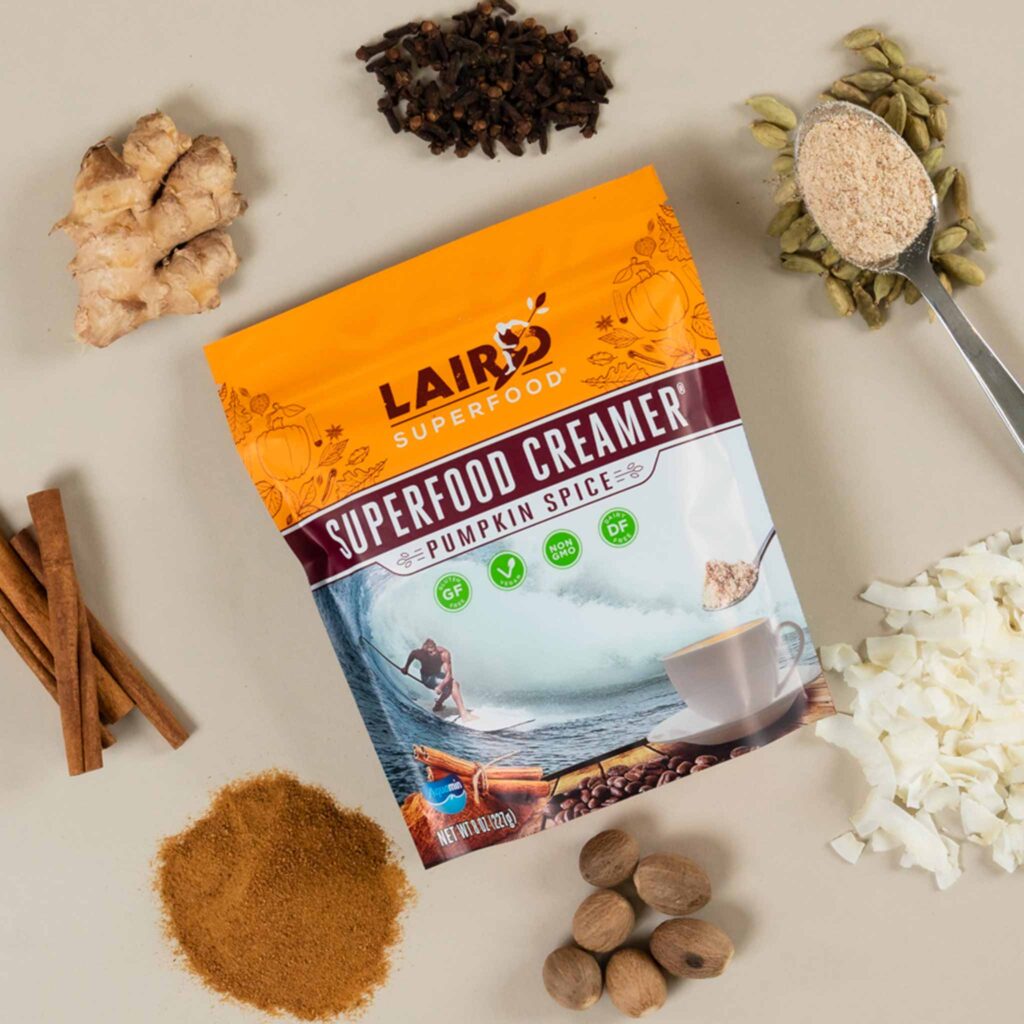 Talk about putting something healthy in your coffee or smoothies, how about adding Laird Superfood Creamer, rather than the goopy, refined sugar filled creamers like substances you buy in the supermarket? This stuff is actually good for you, as it's plant based, made mostly from coconut products, and contains no artificial ingredients. You can also use it in Vegan Pumpkin Bread and Vegan Pumpkin Pie out of it.
Pumpkin spice dog treats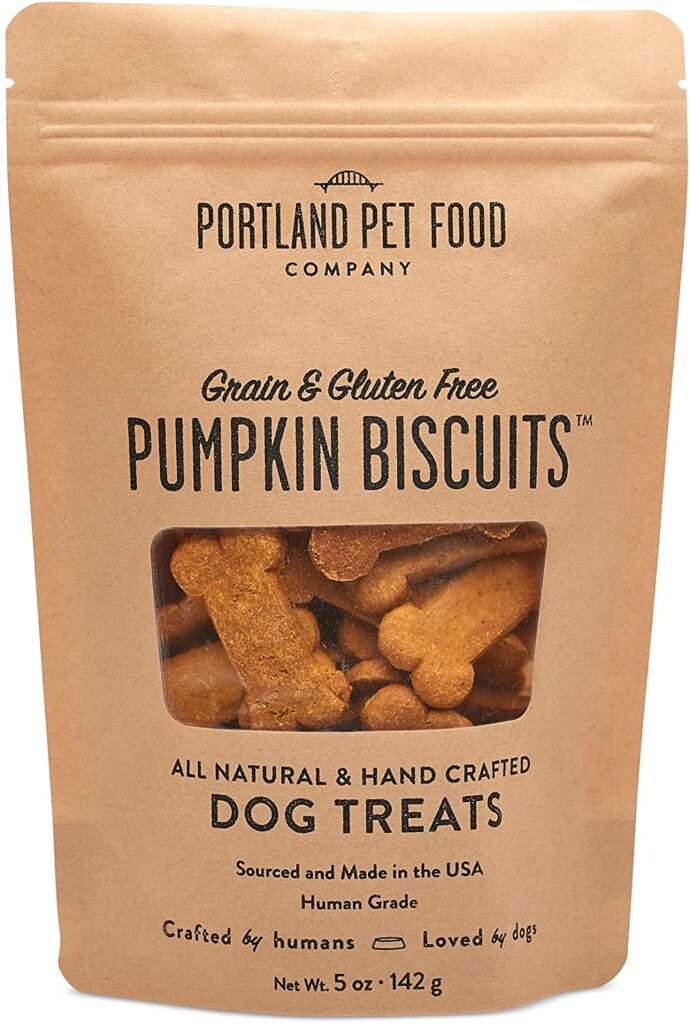 The dogs of Really Rather can never resist a good dog treat, but who knew pumpkin is so good for pups? It's high in fiber, slows digestion (which helps them feel fuller longer), is naturally low in calories and high in Vitamin A and Vitamin C. These vegan treats from the Portland Pet Food Company are made with Garbanzo Bean Flour, 100% Natural Pumpkin, 100% Natural Peanut Butter, Molasses and Cinnamon.
Pumpkin spice tea, pumpkin pound cake, even pumpkin dog treats! Check out these 5 fabulous new pumpkin spice goodies.