There's no doubt about it, with all these new streaming services launching (and a few ending, RIP Quibi) we lucky viewers have more viewing choices than ever. Networks, cable stations and streamers are screaming for content, and Hollywood creatives are only too eager to oblige. Of course, many shows are better enjoyed in 4K and UHD for better quality. Try searching "internet providers for my address" for better choices if you are looking to switch.
We at Really Rather are waiting for at the edge of our sofas to see some of the most promising series currently in development. Many of them are based on books, movies or other shows that we absolutely adore and are keeping a running list for you. Take a look at:
5 More New TV Shows We Can't Wait to Watch
1. Jessica Chastain to Play Tammy Wynette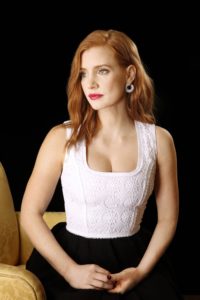 Jessica Chastain is the latest A-List movie star to take a juicy television role on the small screen. She'll play country music legend Tammy Wynette in a limited series for Spectrum Originals and the Paramount Network. The drama was was originally developed as a Fox Searchlight feature film. Called  George & Tammy, it focuses on the life and times of Wynette and George Jones, the country music power couple whose tumultuous relationship inspired their iconic music. The limited series is based on the book The Three of Us: Growing Up with Tammy and George, written by Wynette and Jones' daughter, Georgette Jones.
2. Kerry Washington Expands on Hit Series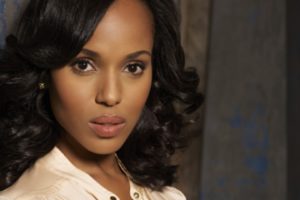 That's 'series' plural. After earning four Emmy nominations for her work in Little Fires Everywhere and the Netflix limited series American Son, Kerry Washington just renewed an overall deal with ABC Studios where her Simpson Street production company will develop myriad TV projects for broadcast, cable and streaming. The first appears to be a Hulu drama based on Lillian Li's novel Number One Chinese Restaurant. It's the story of a venerable Chinese American eatery, it's owners, waiters and kitchen staff. Since there's no word on when it will be released, there's still plenty of time to read the book.
3. A League of Their Own Could Be a Home Run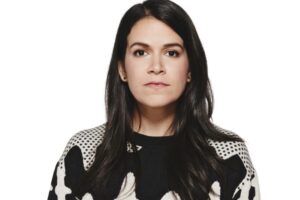 What is generally acknowledged as one of the best sports movies of all time, A League of Their Own, is now getting the series treatment at Amazon. Take us out to that ballgame! Just like the 1992 Penny Marshall classic, the period series will tell the story of the women's baseball league, and will explore race, sexuality and more. The series is co-created and executive produced by Abbi Jacobson (Broad City) and she'll also star.
4. Bravo for  Beartown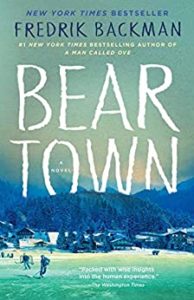 Beartown, by Fredrik Backman, (one of our all time favorite novels) is coming to HBO Max in the form of a five-episode limited drama series produced in Sweden. In case you haven't read it yet, it revolves around a small-town Swedish junior ice-hockey team having a shot at winning the national semi-finals, with all the dreams of the locals resting on the shoulders of a handful of teenage boys. But a violent act leaves the coach's daughter traumatized and a town in turmoil. It's even more brilliant than Backman's A Man Called Ove. Look for it some time in 2021
5. More Grease Please!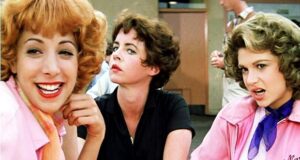 A Grease prequel series looks like it's sliding towards production, being developed at ViacomCBS's streaming platform Paramount+. Set at the much revered musical's Rydell High, it will be called Grease: Rise of the Pink Ladies, and will tell the tale of how Sandy, Rizzo, Jan, Marty and Frenchy came together and changed Rydell forever.
A Grease prequel, best book adaptations and more, here are 5 more new TV shows we can't wait to watch.