Working out is good for your mind, body and health, but what if you could make sure it was good for the environment as well? 
In order to be considered "sustainable," companies need to watch out for the environment, but also keep their workers safe. There are several ways to claim your company is sustainable, according to the Green Strategy, which states, "More sustainable fashion can be defined as clothing, shoes and accessories that are manufactured, marketed and used in the most sustainable manner possible, taking into account both environmental and socio-economic aspects."
That could mean using less water when creating the material, using items such as plastic bottles to formulate the material, or using renewable energy resources.
We've found some sustainable brands that not only satiate your need to feel good, but also help you to do good as well.
5 Sustainable Athleisure Brands 
Wolven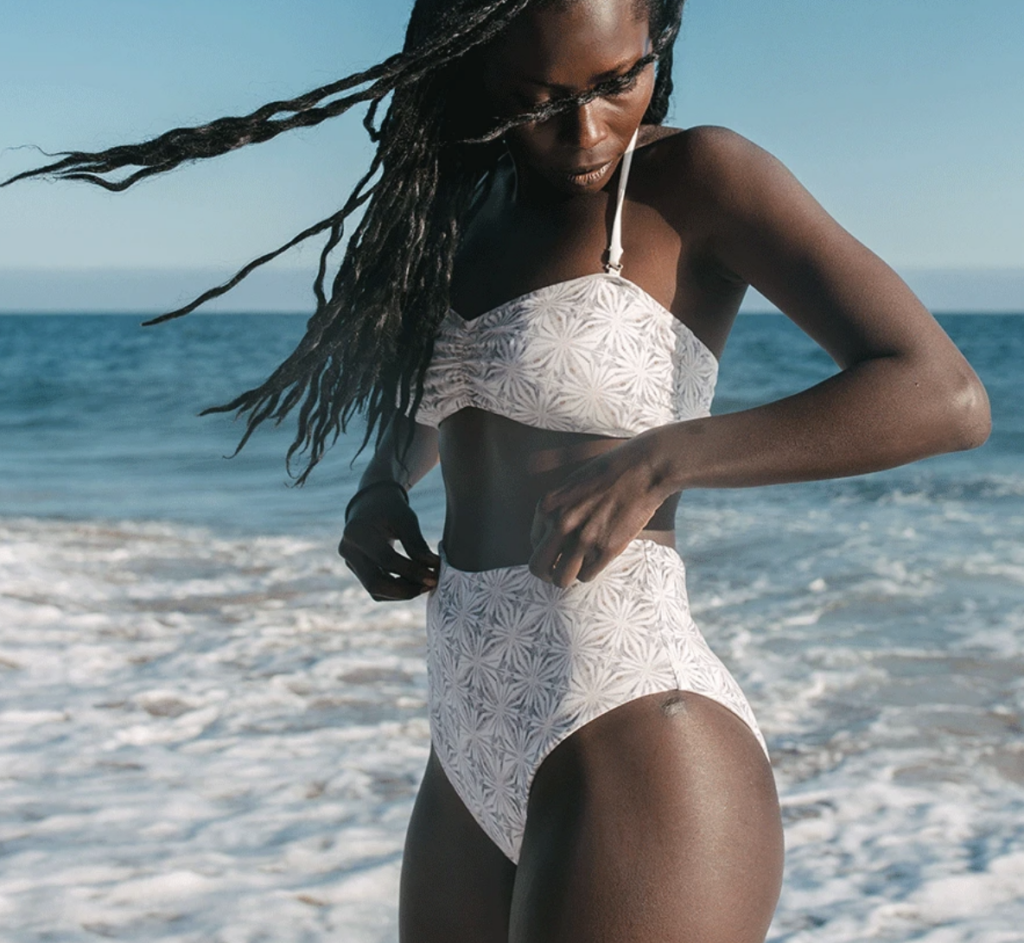 Whether you're working out with weights, laying down your yoga mat or going swimming – Wolven could be for you. The company touts its sustainable practices but also practices what it preaches by investing in programs that offset any emissions it creates. Overall, Wolven claims to use at least  27 bottles in each pair of leggings it creates.
Pricing: From about $24 for bathing suit bottoms up to $106 for bellbottom yoga pants.
Girlfriend Collective 
Girlfriend Collective offers a wide array of colors, as well as sophisticated basic blacks. This brand isn't just for skinny youne girls, either. It touts being for all ages and sizes (XXS-6XL). Colleen Heidemann, 67, is the face of Reformation's newest line, which includes drawstring bike shorts and a stylish one-strap sports bra.
Pricing: Leggings vary from $68 – $78 while tops, tanks and shorts range from $28-$48.
Threads for Thought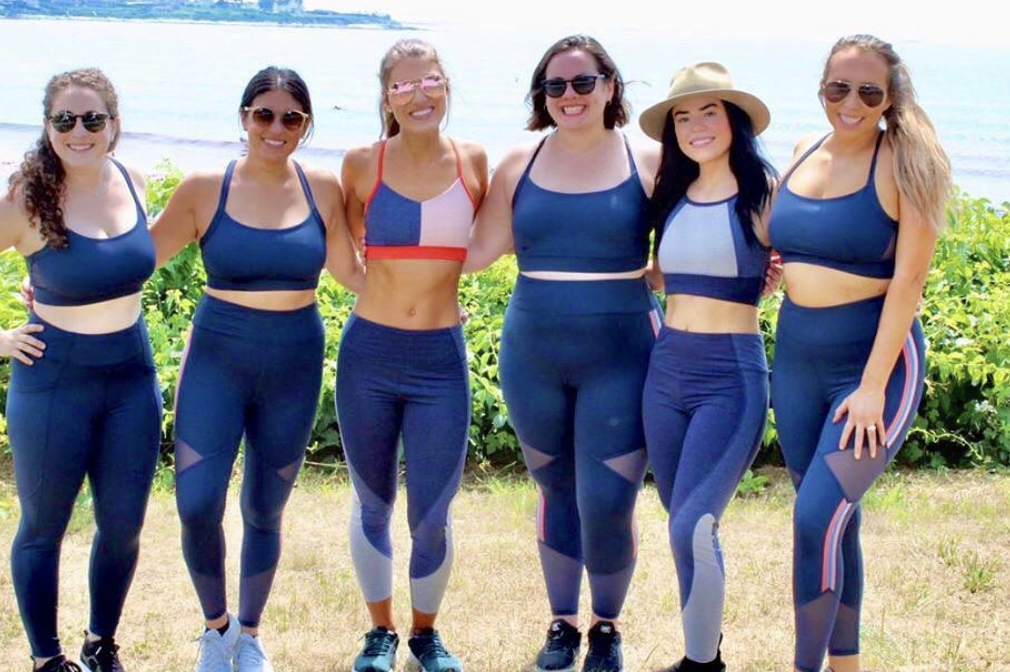 Threads for Thought on Amazon has clothes for men and women with affordable pricing as well. Of course with Amazon Prime, you can get some of the items much faster than most, so it's kind of like instant gratification. Threads for Thought uses sustainable practices to create its clothing, which include leggings, tanks and shirts. 
Pricing: Shirts and tanks range from $25 – $50 and leggings are around $60 -$100. 
Organic Basics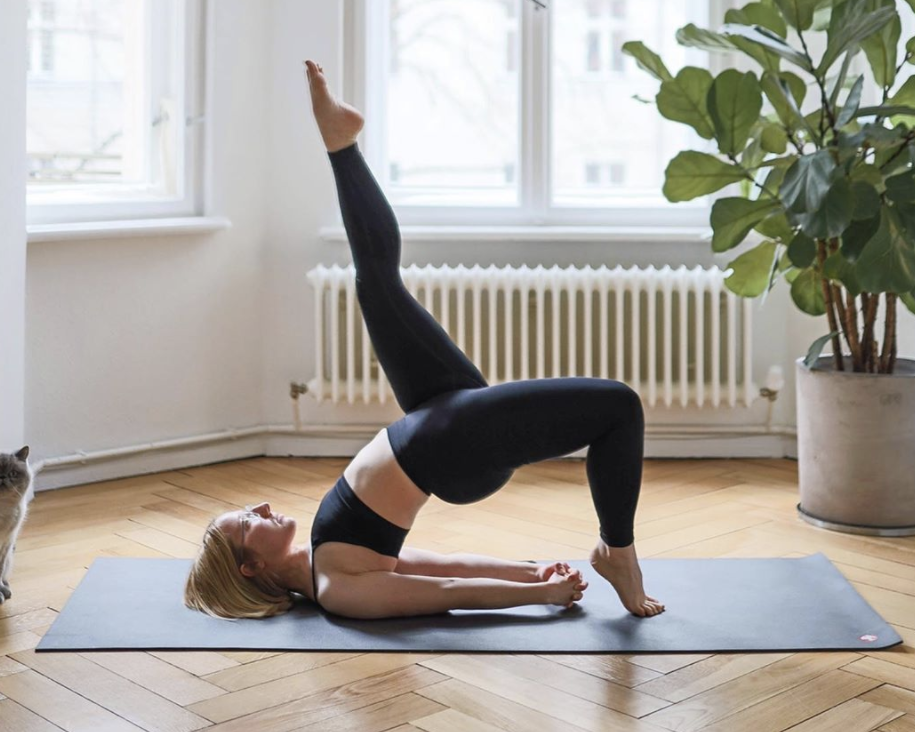 Organic Basics has earned certifications for using sustainable fabric and for making sure the working conditions are excellent. But it takes things one step further by creating a low impact website. According to Organic Basics, its website reduces data transfers by up to 70%, allowing for less electricity to be used, therefore creating less carbon emissions.
Pricing: Packages including leggings and a sports bra cost $131-134 and single items range from $47 – 97.
Summersalt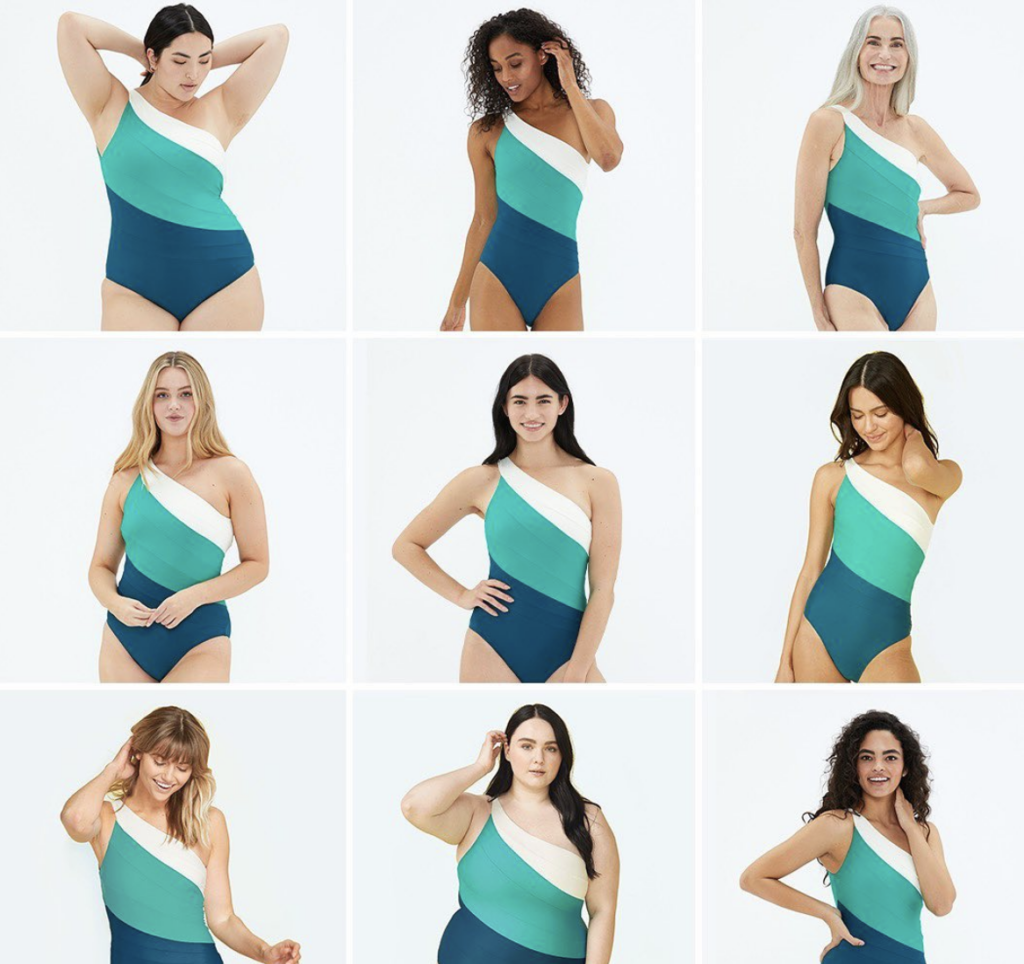 You might have seen certain celebrities wearing Summersalt, but don't worry, it's actually quite affordable. In fact, this eco-friendly company based in Missouri has original one piece swimsuits and leggings all under $100. The swimsuits are made with recycled textiles that the company says are extremely durable and made to last. Summersalt also ensures it has sizes and fits for everyone. 
Pricing: Swimsuits, tops, dresses and leggings range from $40 – $135.

Find lots of great options for sustainable clothing for women by clicking here.
Not only are these sustainable athleisure brands stylish and eco-friendly, they're also reasonably priced!